Viewpoints
| January 7, 2022
2022 Multifamily Outlook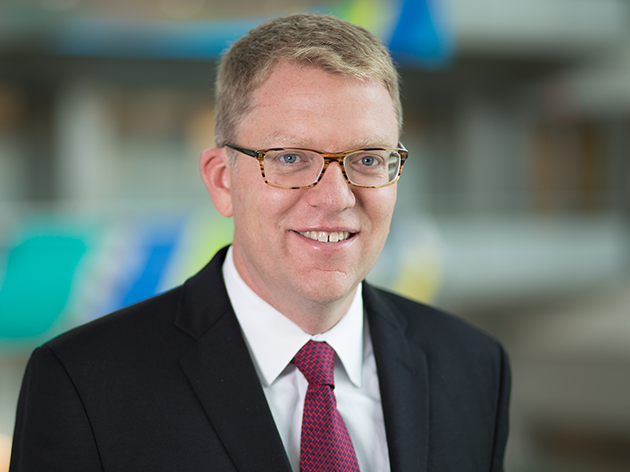 Throughout 2021, strong economic conditions and changing migration patterns have pushed multifamily market fundamentals to record-breaking levels. The economic and multifamily recovery is expected to continue through 2022, although COVID-19 is still with us, which could cause fresh waves of economic uncertainty that will likely persist throughout this year.
The Economy Looks Strong, but is Inflation a Threat?
While the economy is growing, inflation has become a growing concern, averaging more than 5% year over year (YoY) each month since late spring 2021. In the month of November 2021, inflation grew a staggering 6.8%, which is the highest inflation rate seen in nearly 40 years.
Looking forward, we believe some areas of the economy will continue to see upward pressure on prices while others will likely see lessening upward inflation. Given the robust demand for housing this year, we believe that upward price pressure for both rental and for-sale housing will continue in the short term as we continue to experience an overall housing shortage across all housing types.
Demand, Demand and More Demand
The apartment market experienced robust growth in 2021 driven by the accelerating economic conditions. Even during the worst of the pandemic, the multifamily market generally performed well, and throughout 2021 has seen record-breaking growth, although performance varied across metro areas. As demand has increased, occupancy has followed suit.
Among the top 10 markets, the pandemic emphasized trends that were already emerging prior to 2020, namely that the strongest rent growth occurred in less expensive, Sun Belt and tech-hub markets. The growth in these markets during the pandemic has been explosive, with YoY rent growth of 21% or more. Even among the bottom 10 markets, YoY rent growth has been strong, with the weakest market reporting rent growth in excess of 3%, and all others seeing rent growth of 5% or more.
Multifamily Market Analysis
The migration changes initially brought about by the pandemic appear to be continuing. New trends, however, are also emerging. During the early days of the pandemic, many residents fled expensive, densely populated, coastal urban city centers for less expense and less dense suburban locations. This demand for lower-cost living continues to reshape the demand seen in markets across the nation. In 2021, many of these large coastal markets have rebounded, and we're seeing that these urban cores are being populated by renters who are 10 years younger on average than those who left.
We expect the vacancy rate to improve in more than 40% of the markets we cover. In 2022, gateway and some Rust Belt markets are expected to see improving vacancy rates. The largest projected drops in vacancy are concentrated in the Northeast and Mid-Atlantic, such as Washington, D.C. (core) and Boston, where vacancy rates are expected to decline 160 and 130 bps, respectively.
Originations Market Forecast
Total origination volume for 2020 came in higher than anticipated at $360 billion, bolstered by the strength in the multifamily market and strong demand for multifamily assets. The robust growth seen in multifamily fundamentals and property price growth will fuel the originations market upward of 25% to $450 billion in 2021. Looking forward to 2022, we expect growth to continue but at a slower rate – up 5%-10% to $475 billion-$500 billion. Despite more modest growth, these forecasts indicate a very strong year for originations and record-setting volume in 2021 and 2022.
Looking Ahead
The strong economic conditions, along with unprecedented levels of demand for multifamily housing have combined to create robust apartment market conditions in 2021. While there are still uncertainties in the market, such as increasing inflation or more transmissible variants of the COVID-19 virus that could slow economic conditions, the multifamily apartment market is expected to be on solid ground in the short term.
To learn more, read the full report, listen to the podcast or watch the video below.
01:52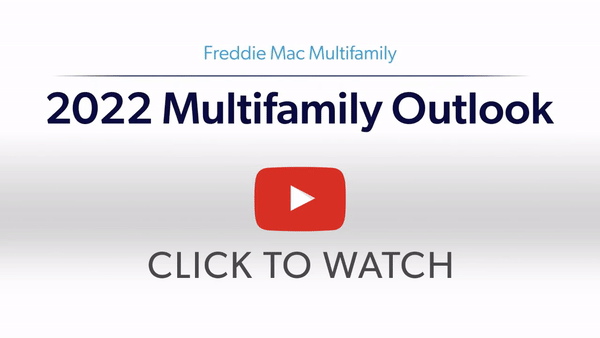 Multifamily 2022 Outlook