Freddie Mac is a mission-driven company — supporting affordable and workforce housing is in our DNA. Since inception, we've provided safe and affordable rental housing for millions of Americans. In 2022, over 74% of the units we financed were affordable to moderate- and low-income families earning at or below 80% of the area median income (AMI).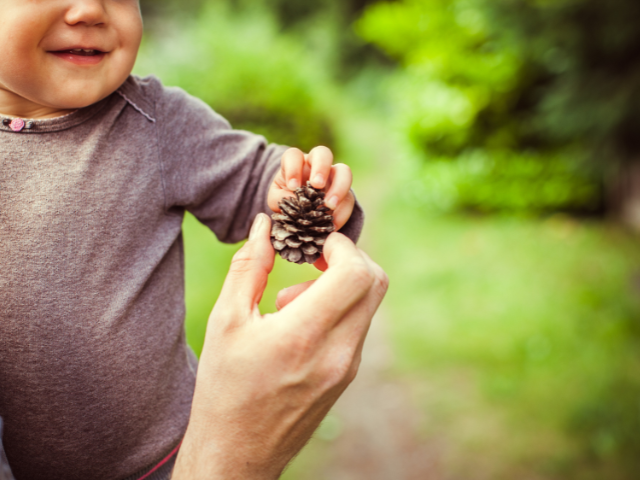 Our Impact Bonds
Freddie Mac Multifamily's commitment to supporting affordable, quality rental housing is central to everything we do. In addition to our world class research, the products, programs and services we offer channel private capital to support affordable and workforce housing nationwide.
Our continuous support — in all economic conditions and all markets that might otherwise be overlooked — distinguishes us from other funding sources. We are driven by a genuine desire to affect change, and we confront persistent housing challenges through innovative thinking that helps expand access to housing.
With that in mind, we have designed targeted Impact Bonds to help investors focus on overcoming housing challenges and provide support for environmental, social and sustainability goals.
Learn more about the impact these bonds have had for tenants, owners and communities:

Green Bonds
Environmental Impact in Workforce Housing
Green Bonds proceeds are used to finance Green Up® loans. These loans are designed to support water and/or energy efficiency improvements in workforce housing, helping the environment while lowering monthly expenses for tenants and borrowers.
For Freddie Mac loan offerings, workforce housing is defined as units that are affordable to the "missing middle." In many ways, residents of workforce housing are the backbone of their communities. These individuals may be aspiring homebuyers or renters who do not qualify for subsidized housing and at the same time cannot afford the market rates for housing in the very communities that benefit from their work.
We use a guideline of 80% or less of AMI in most markets, with some variation in cost-burdened markets. These properties tend to be older and have fewer amenities but may also include newer properties that are purpose-built to be affordable to households with moderate incomes.
The Freddie Mac Multifamily Green Bonds Framework is aligned with the four core components of the International Capital Market Association's Green Bond Principles.
Eligible Offerings: K-G Deal, Multi PC®
Additional Green Bonds Resources

Social Bonds
Looking Deeper Into Our Mission of Supporting Affordable Housing
Social Bonds proceeds will be dedicated to either providing liquidity to financial institutions with a distinct mission of addressing affordable housing challenges or to provide financing to certain underserved groups considered to be among the most vulnerable.
These proceeds provide liquidity to social impact financial institutions (Community Development Financial Institutions, Housing Finance Agencies, Small Financial Institutions operating in Underserved Markets) financing affordable multifamily properties, or provide financing for multifamily properties that are:
affordable to underserved populations;
affordable to extremely low-income households (at or below 30% AMI); or
supporting social impact projects (The Rental Assistance Demonstration program, transitional housing), as detailed in the Social Bonds Framework
The Freddie Mac Multifamily Social Bonds Framework is aligned with the four core components of the ICMA Social Bond Principles.
Eligible Offerings: M-Deal®, Q-Deal and Multi PCs® (including PC Swaps)
Additional Social Bonds Resources

Sustainability Bonds
Supporting Sustainable Communities by Financing Affordable and
Workforce Housing
Sustainability Bonds are intended to attract capital to support economic mobility for residents and economic growth for communities.
The availability of affordable and workforce housing is fundamental to sustainable communities. A safe and decent place to live provides the foundation for creating economic opportunity for residents and communities alike.
The proceeds will be used to finance multifamily properties that:
provide affordable housing to low- to moderate-income families;
have features and/or are located in areas that further economic opportunity for residents; and
may include certain environmental impact features.
In addition, the Sustainability Bonds are consistent with the following United Nations Sustainable Development Goals:
Goal 1: No Poverty;
Goal 7: Affordable and Clean Energy;
Goal 10: Reduced Inequalities; and
Goal 11: Sustainable Cities and Communities
The Freddie Mac Multifamily Sustainability Bonds Framework is aligned with the four core components of the ICMA Sustainability Bond Guidelines.
Eligible Offerings: K-SG Deal and ML-Deal®
Additional Sustainability Bonds Resources
Research & Modeling
Research, analysis, podcasts and insights of housing trends, the economy and multifamily mortgage market.
Duty to Serve
Learn more about our research and initiatives to identify and increase rental and homeownership opportunities in historically underserved markets.