Viewpoints
| January 26, 2023
Back to Our Small Balance Roots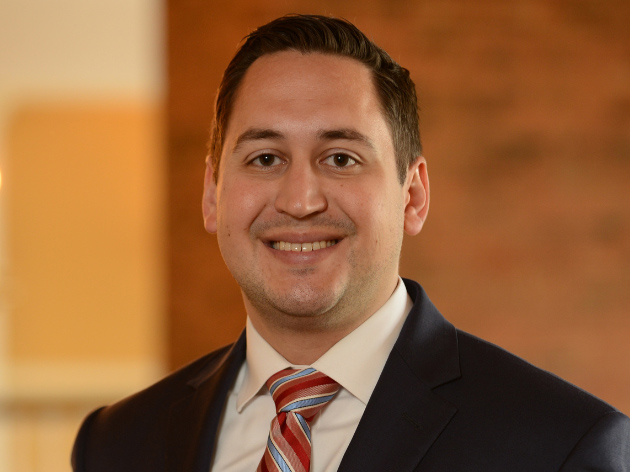 Reflecting on 2022
It's hard to believe we just closed the books on year eight of the Small Balance Loan (SBL) program. Every year, seemingly, has a new challenge to overcome and 2022 was no different. One of the biggest strengths of the SBL network is the ability to adapt and overcome, which was on full display last year as we persevered through a volatile market and some tough competition. And because of that, I'd like to take a minute to highlight many of our team's accomplishments.
2022 Volume: Thanks to our Optigo® lenders and teammates here at Freddie Mac, we funded over $4.3 billion in SBL with a total of 1,552 loans.
Units, Units and More Units: SBL was the primary driver for low-income (LI) five- to 50-unit properties. Last year, we contributed 47,841 LI units toward our affordability goals. With an average property size of 34 units, these tallies are no small feat. We don't just meet our goals — we exceed them by working together to deliver affordable workforce housing across the country.
Focus on Mission: SBL's focus on naturally occurring affordable housing reached new heights in 2022. We finished the year with 93% of units being mission driven, a solid jump from 77% in 2021. Not to mention that well over half of the units were for residents making 60% or less of area median income. This is a huge accomplishment we should all be proud of!
Passing the Century Mark: Our SB-Deal® securitizations hit 100 issuances in July, and we ended 2022 with over $39.5 billion in total issuances.
Equitable Housing Finance Plan: We expanded our SBL Link Loan offering to support noncontiguous two- to four-unit properties — which was another big win. This now allows us the opportunity to help smaller borrowers grow their portfolio, support underserved communities and provide more affordable housing options for renters.
Six-Peat: The results are in! I'd like to give CBRE a special shout-out for finishing 2022 as our #1 Top SBL Lender for the sixth straight year — job well done! And thank you to our entire network of SBL lenders who contributed to all the success I mentioned above and helped us make 2022 a great year.
Looking Ahead to 2023
I'm sure you've heard Steve Johnson talk a lot about our "best ex" over the past few weeks, and you might be wondering what that means for SBL. Well, I've been around since the inception of SBL, and I firmly believe "best ex" is engrained in our DNA. The building blocks we're made up of are:
Cycle Times and Efficiency: Touch points matter. Speed matters. It's focusing on material risks in a transaction with creative problem solving. And it's being willing to pass on certain deals that don't make sense with a fast "no".
Collaboration and Partnership: It does not matter if you work for Freddie Mac or an Optigo lender, or if you're a seasoned veteran or a new analyst — the best solutions are found when we all work together toward a common goal.
People: Our people have always been the difference maker. The empowerment of our team makes all the above possible.
It's these key elements that made SBL an industry changer since our arrival in 2014. We need to hold each other accountable to continue achieving great heights. Although we may be "small," we play a crucial part in reaching our mission and affordable housing goals, particularly with LI 5-50. I expect 2023 to be no different, and I'm excited to see what we accomplish together in the new year ahead.