Viewpoints
| December 29, 2022
One Business. One Team. One Mission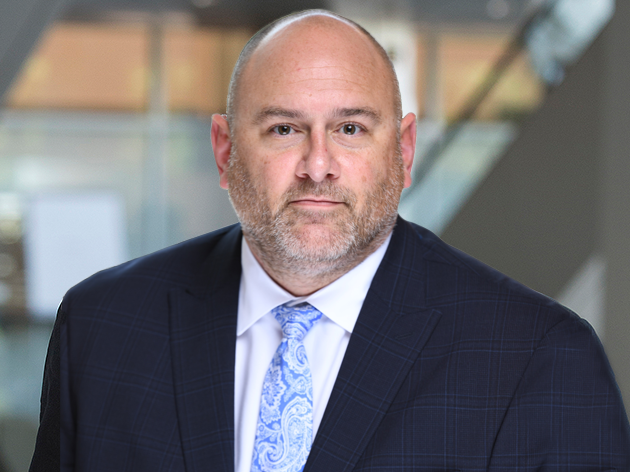 As the year ends and folks head off for the holidays, I want to take a minute to reflect on all we've accomplished together — the Freddie Mac team working in partnership with our lenders and borrowers. Throughout market cycles, the influx of new competition and climbing interest rates, we stayed steady to find solutions to unique challenges with creativity and discipline.
Leadership Changes — New Roles with Seasoned Pros
We had big leadership changes this year, from a new head of Multifamily to new officers and senior officers. We've reimagined our teams, mobilizing across business lines and creating opportunity for team members to rise. Although many have taken on new roles, all are seasoned pros with strong, proven relationships with our Optigo lenders and borrowers. And those new to Freddie Mac? Well, after this kind of year, they're not new anymore! Lots of reps build experience and skill sets.
These deep relationships, the resiliency of our platform, and the commitment of our team up and down the ranks was the powerful combination that allowed us to accomplish so much this past year
One Solid Year!
We love a good challenge, and when the odds were against us, we showed how strong we can be — especially in the second half of the year. With the help of our lenders and borrowers, we tackled our low-income goals in a challenging market and will finish the year with one of the highest percentages of affordable business in our history — and by far the highest percentage in support of workforce housing. At such a critical time, we needed this commitment and together, we delivered.
Alongside our success with the affordability business, we're also seeing results with our Equitable Housing Finance Plan: expanding SBL Link Loans, our tenant credit building initiative, strengthening our impact sponsor program, our forward commitments, including non-LIHTC forwards, and our LIHTC equity investment. We kicked off our emerging borrower initiative as well as our emerging lender initiative, and executed our first affordable deal with our Long-Term Financing Facility . We continue to support HIDD (Housing for Persons with Intellectual and/or Developmental Disabilities), we're breaking important ground with affordable preservation, and we're supporting seasoned affordable collateral via our structured execution.
2023: Leading with Our Best Ex
The Federal Housing Finance Agency (FHFA) recently finalized our 2023-2024 Multifamily affordable housing goals. New from last year, these affordable housing goals are a percentage of the eligible units we purchase in 2023 rather than a discrete number of units. This will help us align our goals to the market needs.
This coming year, as we fulfill our mission, our focus will be to deliver the "best ex" in the industry. Pursue an operating platform that is considered best in class. This means optimizing the lending cap ($75 billion). What does that mean? It means balancing economics with risk and mission on every dollar we lend. It means more transparency with timely and direct, sometimes prescriptive communication. It means a focus on accelerating cycle times — having difficult but constructive discussion quickly, getting to "no" fast but being thoughtful on how to get to "yes." Practical creativity. Empowerment of our people. Proactive crisis mentality. Accountability from end to end.
This all comes down to Freddie/Optigo lender mutual trust and respect. We've built an unbreakable partnership through the years. Let's double down on that unique capability in 2023. The British Special Air Service (SAS) say, "Who dares wins." I say let's dare to win. Because together, we can't lose.
I can't wait for 2023. Happy Holidays!