Viewpoints
| July 7, 2022
A Look at Seniors Housing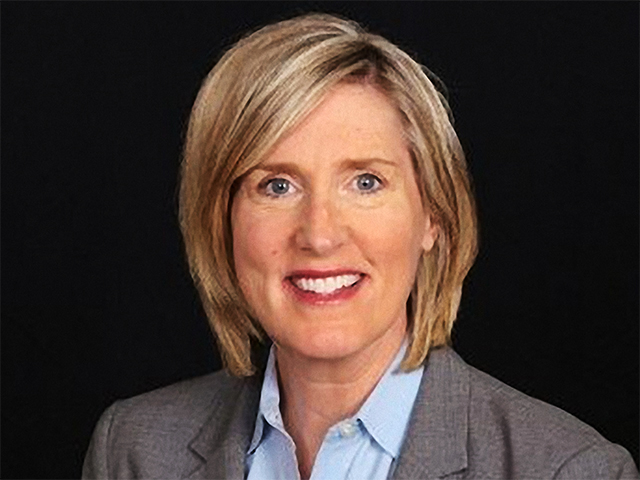 In our new seniors housing research — The Trajectory of the Seniors Housing Market Recovery— we show how the seniors housing market has improved markedly in the past 12 months, as of the first quarter 2022. We expect occupancy recovery from the pandemic either late next year or in mid 2024, with longer-term trends continuing to be favorable.
Operating fundamentals have improved in the last four quarters. Stronger demand since the pandemic outbreak resulted in positive net absorption — with a year over year increase in occupancy rates of 360 bps and average rental rates up 4.3%. We also expect the dramatic reduction of seniors housing construction in the last 24 months to help occupancy growth in the near term as fewer new units will be delivered — new construction is down 20% since 2019 pre-pandemic levels. And no matter how you look at the data, Americans are aging: one of the largest generations will reach 80 years old in less than five years. By 2025, 1.75 million more people will be 80 years or older, with at least 6 million more by 2030.
That means unprecedented demand for seniors housing in the years ahead.
All Seniors Housing Rent Growth, Vacancy and Units Under Construction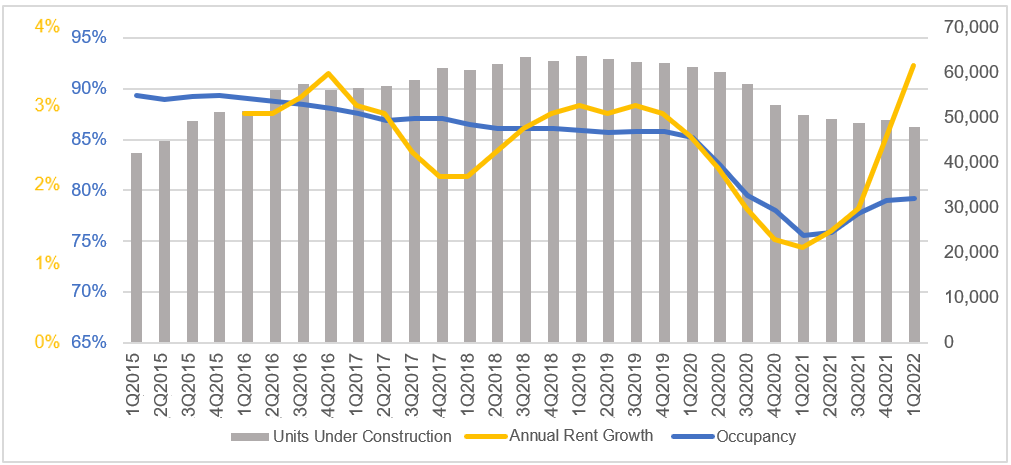 Current occupancy and rent trends, along with the long-term growth in the senior population, support underwriting fundamentals — and make it a good time to invest in seniors housing mortgages. Rent and care increases are already helping offset higher payroll. Fixed costs are embedded into operations for mortgage debt sizing, so any increase in occupancy is a net adder to the bottom line.
As the market rebounds, count on us to continue to provide liquidity, affordability and stability — through our Seniors Housing products for our Optigo® lender network and its Borrowers.
Investor Resources: Seniors Housing Securitization Overview