October 25, 2022
2022 Impact Sponsors: Doing the Work!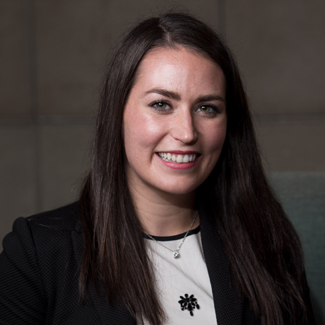 Last year we created the Impact Sponsor accolade to shine a light on a sponsor that has based their business model on building communities and enriching lives. This year we grew our network of sponsors who have been determined to make a positive change for the multifamily industry. They took a focused look at their operations, created purposeful strategies to increase equity and opportunity for their renters, and are executing those strategies with great results.
This much-needed work is not a vision for the future; it is already underway. We are thrilled to announce the 2022 Impact Sponsor of the Year and the 2022 Impact Sponsors cohort, recognizing sponsors who are making this vision a reality today.
BH is Building More Than Buildings
Congratulations to BH, our 2022 Impact Sponsor of the Year! As one of the largest owners and operators of multifamily housing in the U.S., BH properties house thousands of renters.
Housing plays a huge role in our lives, and BH works to impact housing from several angles — all focused on their renters: their needs, their dreams and their values.
That's why they signed up for Esusu's rent reporting services, helping renters build their credit score. They also offer flexible rent payment arrangements and work with their residents to help them receive millions in rental assistance.
Moreover, the BH Green Initiative implemented energy and water saving measures to minimize their environmental footprint while creating homes that are ecologically and financially sustainable.
And finally, BH is a multifamily Diversity Equity and Inclusion industry pioneer, with a management team that is over 50% women and a workforce that's more than 50% diverse.
2022 Impact Sponsor Cohort
To amplify this kind of positive change in the industry and do our part to make these accomplishments the norm, we will have a yearly cohort of Impact Sponsor award winners. We are creating space for like-minded sponsors to celebrate each other, share learnings and ideas, and keep the momentum going.
Our 2022 Impact Sponsor award winners are Bridge Investment Group, CAF Capital, ColRich, Comunidad Partners, Fairstead, Greatwater Opportunity Capital, Kairos Investment Management, MRK Partners, Openpath Investments and Stoneweg.
We can't wait to continue working with these inspiring partners to figure out what's next, and how we can collaborate to continue promoting tenant advancement in the multifamily industry.
This Story Continues
The 2022 announcement is just the beginning; there's so much our Impact Sponsors are doing that sharing their stories could not possibly fit in one article, video or social media post. Keep up with the 2022 cohort as we tell you more about them in the coming weeks and lead up to opening 2023 applications in the spring! If you have any questions about the Impact Sponsor Award and cohort, please reach out to me at [email protected].