May 23, 2022
Making an Impact that Spreads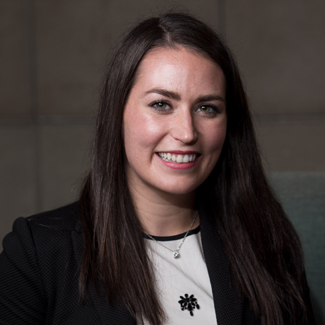 This February we were excited to simultaneously announce our newly created Impact Sponsor Award and the inaugural awardee for 2021, Comunidad Partners. We introduced this accolade to reward and incentivize sponsors who move the needle on affordable housing and create value through tenant advancement. We celebrate our work with borrowers like Comunidad because the social impact being made ties perfectly with our mission, and Freddie Mac has always been mission driven.
The Ripple Effects
We're now focused on selecting the 2022 cohort of Impact Sponsors, and this is where our Optigo® network has an important role. The open application period presents an ideal opportunity for Optigo lenders to deepen relationships with their most impactful and social-minded borrowers.
We hope all our lenders will take advantage of this unique touchpoint and reach out to their deserving borrowers who are going further to make an impact: doing good business and also doing good for their multifamily communities.
Borrowers who make it a point to improve their tenants' lives by finding ways to provide for their needs and help them succeed benefit from recognition — and so does the progress they are making. You can be the one to get that process started.
Jump Right In
Now is the time to let your borrowers know about the Impact Sponsor Award. We are accepting borrowers' applications over the next four weeks, until July 1. After the application period closes, we will carefully evaluate every application and determine which borrowers will comprise our 2022 Impact Sponsor cohort.
What are the benefits of the award?
The Freddie Mac Multifamily Impact Sponsor designation affords borrowers increased marketability with lenders, equity partners and other industry stakeholders who are focused on making social impacts.
Being part of an Impact Sponsor cohort gives borrowers access to networking, idea-sharing and collaboration with other like-minded organizations and groups.
Every Impact Sponsor cohort will also have opportunities to learn from special roundtables hosted by Freddie Mac, including our valuable market research.
We provide each awardee with an Impact Sponsor logo to use on their own websites and as part of approved marketing materials, to further underscore the awardee's valuable contributions to our industry and to tenants.
How Borrowers Can Apply
To submit applications for the 2022 Impact Sponsor cohort, borrowers should:
Download and complete this fillable PDF document. The PDF may not display in your browser, but can still be downloaded by clicking the save button in the upper right hand corner of the screen.
When you have filled it in, email it along with any supportive imagery, video or other assets to

[email protected]

.
At this time, we are asking that only those borrowers who meet the following criteria apply:
Currently work with Optigo lenders;
have portfolios of at least 1,000 units; and
with business strategies that are specifically focused on affordability and tenant advancement.
Those who have questions on the Impact Sponsor Award or the application process can send them to me directly. We are looking forward to receiving borrowers' stories on how they are making an impact, and thank the entire Optigo network in advance for their participation in making the Impact Sponsor recognition a reality.