Securing a safe and affordable place to call home is essential, but it's a steep challenge for millions of people – especially in the underserved markets highlighted through Duty to Serve (DTS). We deployed nearly $7.7 billion in loan purchase and guarantee volume to preserve affordable housing.
Find out how in our Duty to Serve Year One report. Some highlights:
We launched our first Manufactured Housing Resident Owned Community Loan to provide funding for resident-owned manufactured housing co-op communities. This type of housing is critical for rural and non-metro areas in particular.
We conducted industry-leading research on affordable housing in high opportunity areas.
We launched TAH Express to better finance and preserve smaller, affordable rental properties.
We made $500 million in Low-Income Housing Tax Credit (LIHTC) equity investments, with nearly 40% supporting DTS rural communities.
We completed important research on the use of LIHTC in Middle Appalachia and Indian Areas.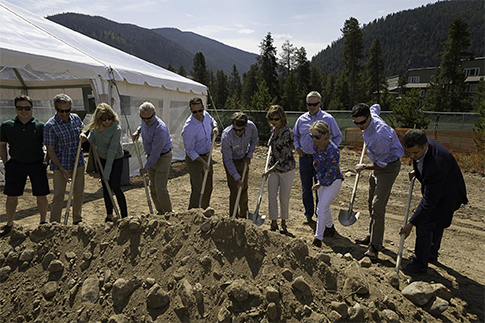 LIHTC investments – breaking ground for 40 new units in rural Colorado.
Feedback

Have a comment or question? Email us to let us know what's on your mind.