Insight
| October 31, 2019
5 Years of Small Balance Loans
The Freddie Mac Multifamily Small Balance Loan program launched in October 2014. The program targets loans between $1 million and $7.5 million, and offers prepay flexibility to borrowers. The program has quickly grown and now has a vast national footprint. This month is the 5-year anniversary of the program – and to mark this accomplishment, we're releasing a new report detailing its strengths and support for affordable housing.
As of July 2019, Freddie Mac funded and securitized over 8,500 SB loans totaling over $22.25 billion of original unpaid principal balance (UPB). As our program grows, our underwriting practices remain consistently strong. Our performance continues to match our Conventional business and defaults remain low, all while the program supports affordable housing.
Freddie Mac SBL Program Highlights
94% of SBL business has been affordable to households making at or below 100% AMI
More than 300 investors and 12 participating Optigo® lenders have made the program a success
SBL financing has taken place in 306 markets, 49 states and the District of Columbia
National Footprint of SBL Loans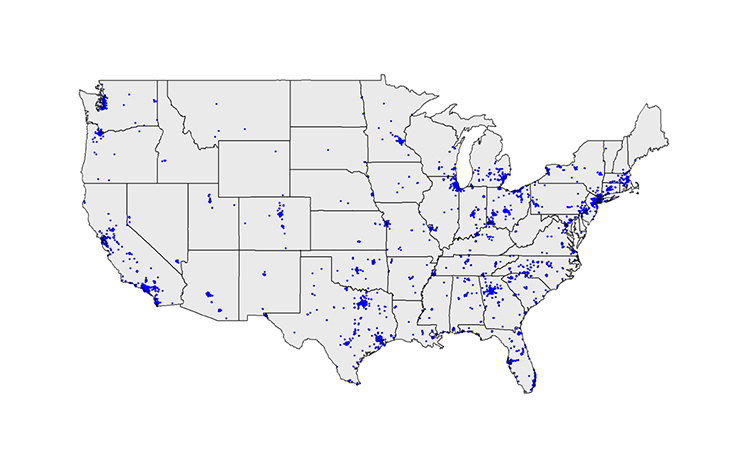 For additional information on the SBL program history or performance, check out these useful links or contact a member of our team.
SB-Deals Structure Overview
SB-Deal Investor Presentation
SB-Deal Performance Data
SBL Prepay Report