April 6, 2023
Recognized for Our Social Bonds Second Year in a Row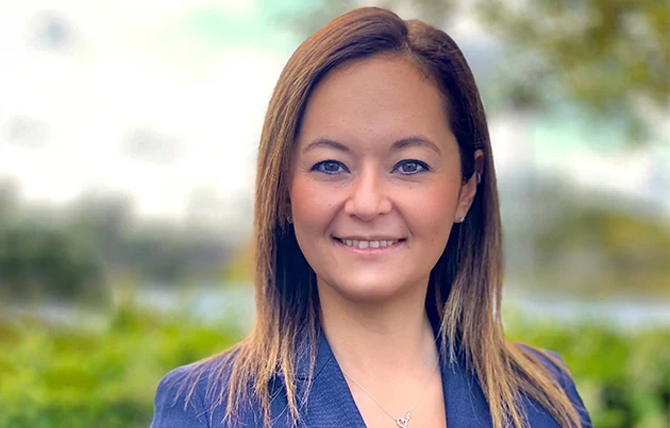 I'm so proud that the impact of our Social Bonds continues to be recognized by Environmental Finance, an online news and analysis service that reports on sustainable investment, green finance and companies active in the environmental market. We received the 2023 Social Bond of the Year — Agency award for a 2022 project that benefited affordable properties in Arizona supporting aging populations. Last year we received the same award for a deal that supported Housing for the Intellectually and Developmentally Disabled community.
This year our P013 transaction raised $92.8 million to support four accessible and affordable seniors housing properties for over 1,500 individuals in Arizona. Three of the four properties were affordable to seniors housing residents with incomes at or below 50% of area median income and all four properties were subject to regulatory agreements.
The loans were originated by the Berkadia Seniors Housing & Healthcare team at Berkadia Commercial Mortgage LLC, an approved Freddie Mac Multifamily Seniors Housing lender, and aimed at properties owned by Christian Care, which is the largest provider of nonprofit seniors housing and health care services in Arizona. Christian Care focuses on providing housing for low- and moderate-income seniors.
This Social Bonds transaction has had a positive impact on the aging population community while raising awareness of the importance for low- to moderate-income seniors housing. Transactions like these are necessary because there is an acute shortage of rental housing for low- to moderate-income seniors who are on fixed incomes and struggle to keep up with inflation.
Impact Bonds, and specifically the Social Bonds Framework, encourages innovative solutions that meet the unique needs of underserved communities, while advancing Freddie Mac's mission. Social Bonds are designed to go beyond affordability and meet a unique social impact. When screening collateral for Freddie Mac's Social Bonds, preserving affordability is the type of social impact Freddie Mac looks for. Affordability is especially critical for aging populations and is a key component of our mission. We hope that by raising our social impact standards with this impactful Social Bonds transaction, it will serve as motivation and inspiration for the market to adopt a new definition for social impact.
To learn more about our Social Bonds or this transaction, click on the links below.
Read Environmental Finance's write-up about the award here.