January 15, 2020
$1 Billion in LIHTC Equity Affordable Housing Investments
A city of opportunities, Seattle, where renting can be more expensive than the Big Apple… In the rural South, one of the poorest cities in the nation: historic Selma, Alabama… And in Texas' Rio Grande Valley, a growing regional city — neighboring the most extreme poverty, where even running water is a luxury.
So what's the thread that ties these three, very different places together? Freddie Mac Multifamily is making investments in all these communities to build much-needed, quality housing for low-income residents.
We've just hit the $1 billion mark in Low-Income Housing Tax Credit (LIHTC) investments after reentering the market in 2018.
It's Our Mission
"Freddie Mac Multifamily is mission-driven, and this important milestone reflects that," says Steve Gildersleeve, who leads our LIHTC effort as a Freddie Mac Multifamily Targeted Affordable Housing Director. "Whether housing people who are homeless, building homes where hurricanes have hit, or serving families who live in rural America — we help create affordable rental housing across the nation, where it's needed most."
And the need is great. In the U.S., there are only 7.3 million affordable rental units to serve 11.2 million households living on very low incomes.
"These are great projects to work on with our partners," says Chris Weber, the TAH production manager who works on the program. "We're literally all over the map, making home possible – whether it's our first deal on tribal lands or on an island like Guam."
Our LIHTC equity investments now span 22 states, Puerto Rico and Guam. That translates to more than 8,583 homes for low-income residents.
"When we visit these communities, you see firsthand what this housing means to residents who are rent-burdened and struggling to find affordable homes for their families," says Freddie Mac TAH Underwriting Manager Nikki Harvey.
A View of the Space Needle
In Seattle, where rents are now higher than any other big city outside of California, we recently made three LIHTC investments, including one for the new Encore Apartments. We invested $7.7 million to build Encore through our fund with Boston Financial Investment Management.
Encore will be only one mile from downtown Seattle and right by the Space Needle, in a neighborhood with many Class A apartment buildings and condos. It will become home to residents who make 60% or less of Area Median Income (AMI), with three-quarters of the units for households with incomes at or below 50% AMI. Six units will be set aside for people who are disabled.
Housing for Low-Income Families
In Selma, Alabama, where more than 40% of residents live in poverty, we're investing in new affordable housing with RBC Tax Credit Equity, LLC. All 56 units of The Lodges on Lincoln will have two or three bedrooms, to accommodate families. The project will deliver high quality, affordable housing to the market at rents below market and maximum LIHTC levels. A local service provider will offer referral services to residents, and amenities will include a fitness room, computer center, meeting space and playground.
By the Texas Colonias
Near the Mexico border in the growing city of McAllen, Texas, we're building affordable housing not far from the colonias — low-income, unincorporated areas along the border that often lack drinkable water, electricity and paved roads.
Freddie Mac Multifamily is providing both debt and equity for this new 120-unit mixed-income apartment community, with 96 units affordable for households with incomes at or below 30-60%.
"The McAllen area, with its universities and medical center, offers opportunities for residents, and this new housing will provide a better quality of life for the people who live there," said Josh Lappen, vice president of Hudson Housing Capital, our syndicator for the Jackson Apartments.
Through our LIHTC investments across the nation, we continue to do more for underserved markets and communities — to make a real difference for low-income residents in need of housing.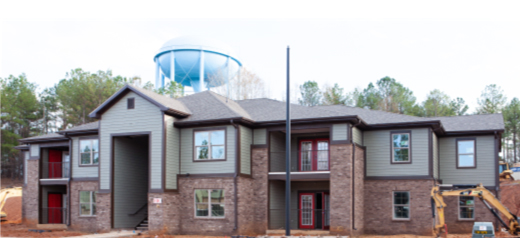 Selma, Alabama - Building The Lodges on Lincoln.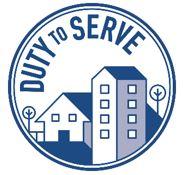 As the top funder of affordable rental housing in the U.S., we serve the needs of the market — and work to tackle the nation's most persistent housing challenges. Through our Duty to Serve commitment with the Federal Housing Finance Agency, we focus on rural and manufactured housing and preserving more affordable housing for renters nationwide.