September 28, 2023
New Vice President of the Targeted Affordable Housing Team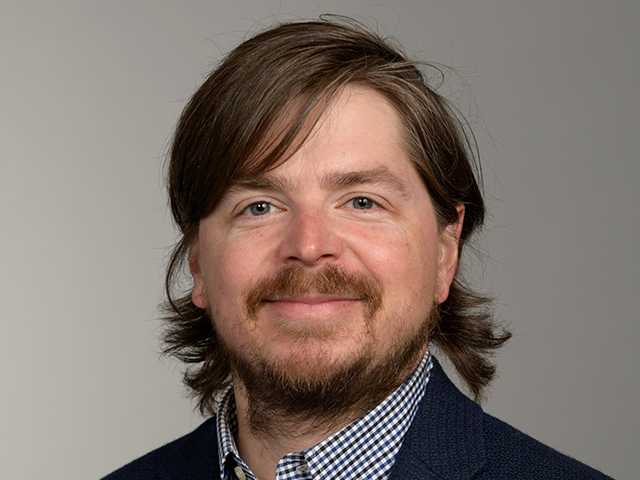 It's been an exciting few weeks following my promotion to Vice President, Production & Sales of Targeted Affordable Housing (TAH). In my dozen years at Freddie Mac, I've had the pleasure of working directly with many of our great lenders, borrowers and team members. In my new role, I'd like to take the opportunity to reconnect and introduce myself to those I haven't yet met. In that spirit, I can share a few highlights of my approach to the business.
Making Affordable Housing Possible
Affordability is a key pillar in our mission — and an everyday, urgent need for millions of renters. It's something I am personally passionate about, so I'm gratified by the impact my team and I can make, in partnership with our Optigo® lenders and borrowers.
The way I see it, a strong, well-run TAH team directly translates to a stronger affordable marketplace. We've grown our TAH production volume from $8 billion in 2019 to nearly $12 billion in 2022, in part because we've spent a lot of time building out our staff and internal resources over the past four years.
With affordable as our North Star and a dedicated team to get us there, we've used that tailwind to become a top affordable lender, nimble in both strong and challenging markets.
Guiding Principles
There are four key priorities that have become guiding principles for me: Developing our People, Building Trust, Innovation and Creating Efficiencies.

1. Developing Our People
Let's start with our most important asset — the TAH team. There's been a lot of transition and change over the past four years, but that's brought the team closer together.
We have the right management in place to lead our teams, with Curtis Melvin running TAH Retail, Chris Weber overseeing Low-Income Housing Tax Credit (LIHTC) Equity, Shailini Nehra managing Seniors Housing, and our most recent addition, Cindy Schwartz, managing our Structured teams.
I've always believed that the value of our people is more than just working through deals, it's about looking for opportunities for the team to grow and develop. First of all, we have to ensure our teams are experts in the market and business area they directly support — but we also look to create opportunities for them to cross train and become skilled in other business areas.
This means when one business line has excess volume, we have a well-equipped, flexible team to better support volume fluctuations across our business. This translates to speed and efficiency when working through deals. It also allows for smoother transitions when changes occur — a prime example being the recent shift of processing Age-Restricted and Active Adult deals from the Seniors Housing Production team to the Conventional regions.

2. Building Trust
Along with building a strong, highly skilled and cohesive team, ensuring trust amongst the various stakeholders is how we get deals done. And this trust is based on mutual respect — between our in-house colleagues across Freddie Mac, and with our lenders and sponsors.
When we're tightly aligned and our teams have the right knowledge and skillset, we can navigate through our internal channels in a much crisper and timelier fashion. And our strong relationships with Underwriting & Credit and Capital Markets help us work through barriers and resolve issues smoothly.
The partnership we've developed with our lenders, borrowers and stakeholders is key. Having faith in the proficiency, integrity and commitment of the players — on all sides — is how we solidify mutual trust and succeed together.

3. Innovations
It's clear that the need for affordable housing continues to grow, so it's about taking a creative look at how we can make a difference. For instance, driving more affordability on the Seniors side of the business, along with expansion of our structured offerings where needed to support the market.
Another example is our non-LIHTC forward product. We spent a lot of time in the market, listening to input on the gaps with this offering. This enabled us to do a revamp, and in turn, help increase the supply of workforce housing.
We've also been working collaboratively with stakeholders to expand our impact in the Supportive Housing space. Our lenders and sponsors are always an important source for feedback, and we're constantly listening to ideas to improve our offerings and help plug gaps in the market.

4. Creating Efficiencies
While the teams I manage work on very technical products, there's still room to leverage their skills across the business. We already started this within my team and are looking at other ways to expand on collaboration — across regions and working with my counterparts and longtime colleagues, Steve Lineberger and Meg McElgunn, who are both Vice Presidents of Production & Sales on the Conventional side. This will allow us to manage volume ebbs and flows across the various business lines and improve overall efficiency.
Of course, these efforts aren't just internally focused. We'll continue to work with external stakeholders to fine-tune areas where we can improve speed and execution and better align.
During the past four years working in TAH Retail, LIHTC Equity and Seniors Housing, between the challenges faced and the accomplishments made, I can honestly say no two days are alike. But this is what makes it all so interesting and rewarding. I look forward to continuing the great progress we've made so far and partnering with all of you to go even further.