July 31, 2023
Resident Services and Affordability in Historic Downtown D.C.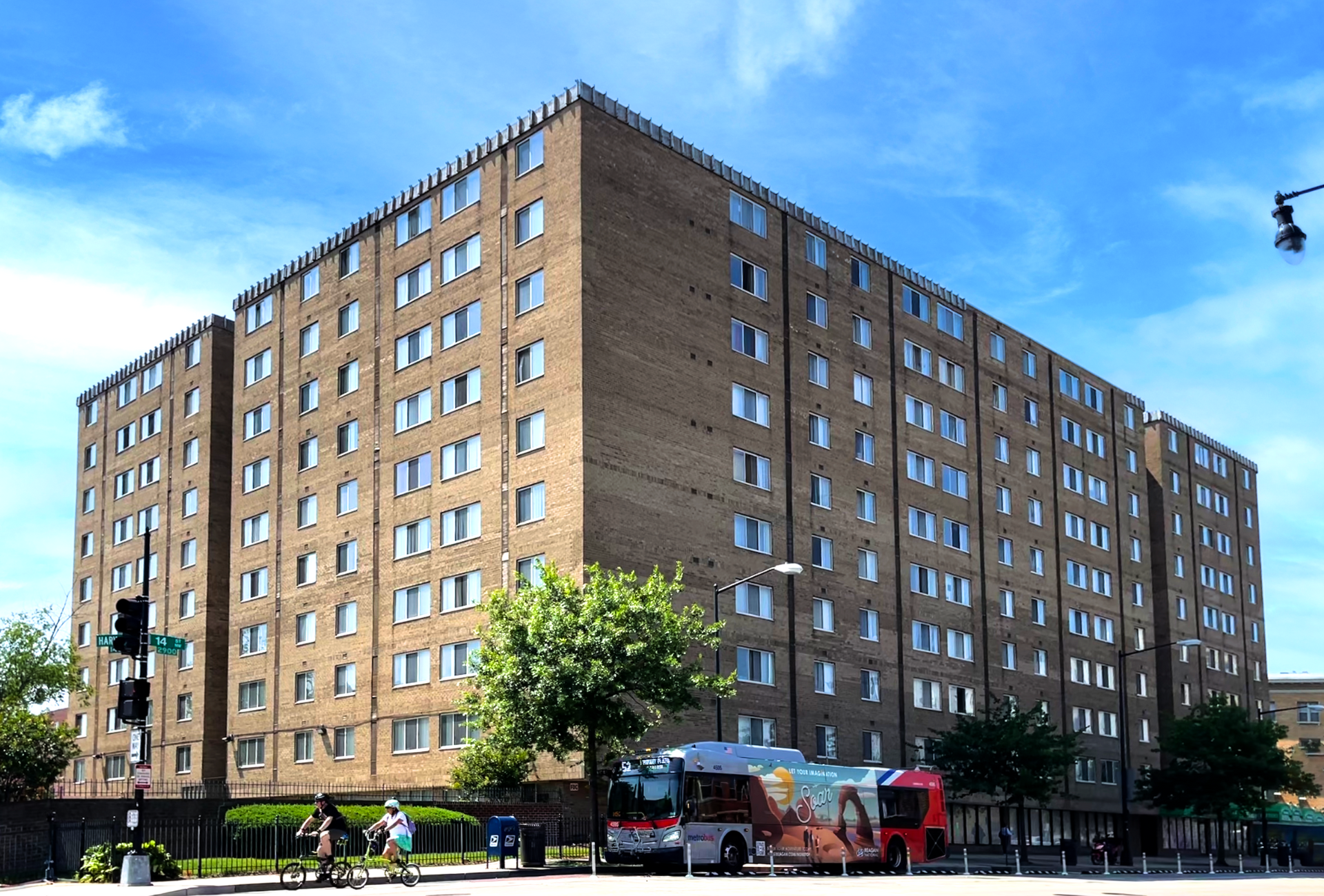 The Columbia Heights neighborhood in northwest Washington, D.C. is a vibrant and diverse community with its own metro station, retail block and many small businesses nearby. However, over the past 20 years, affordable housing options have become scarce, with rents increasing 81% since 20071.
In October 2022, Freddie Mac partnered with Optigo® lender NewPoint to fund a $94.5 million TAH Bridge Loan. The Columbia Heights Village portfolio consists of a 10-story high-rise with 189 units, 33 garden-style buildings with 210 units and seven townhomes. All 406 units are covered by a contract for project-based Section 8 rental assistance and serve very low-income households earning less than 60% of area median income. The property also has a full abatement from real estate taxes for as long as certain affordable components remain in place.
A unique aspect of this property is that the Tenant Association has a 25% ownership interest, and the revenue they generate from this ownership is reinvested back into the community primarily through resident services. On-site resident services are provided by Operation Pathways, which is a subsidiary of The NHP Foundation, the sponsor and managing general partner. The services include a family-centered coaching program, providing hot meals for senior citizens, hosting health fairs and financial literacy seminars for residents, and much more. Operation Pathways designs their programs to meet four pillars: academic achievement, financial stability, healthier living and aging in place.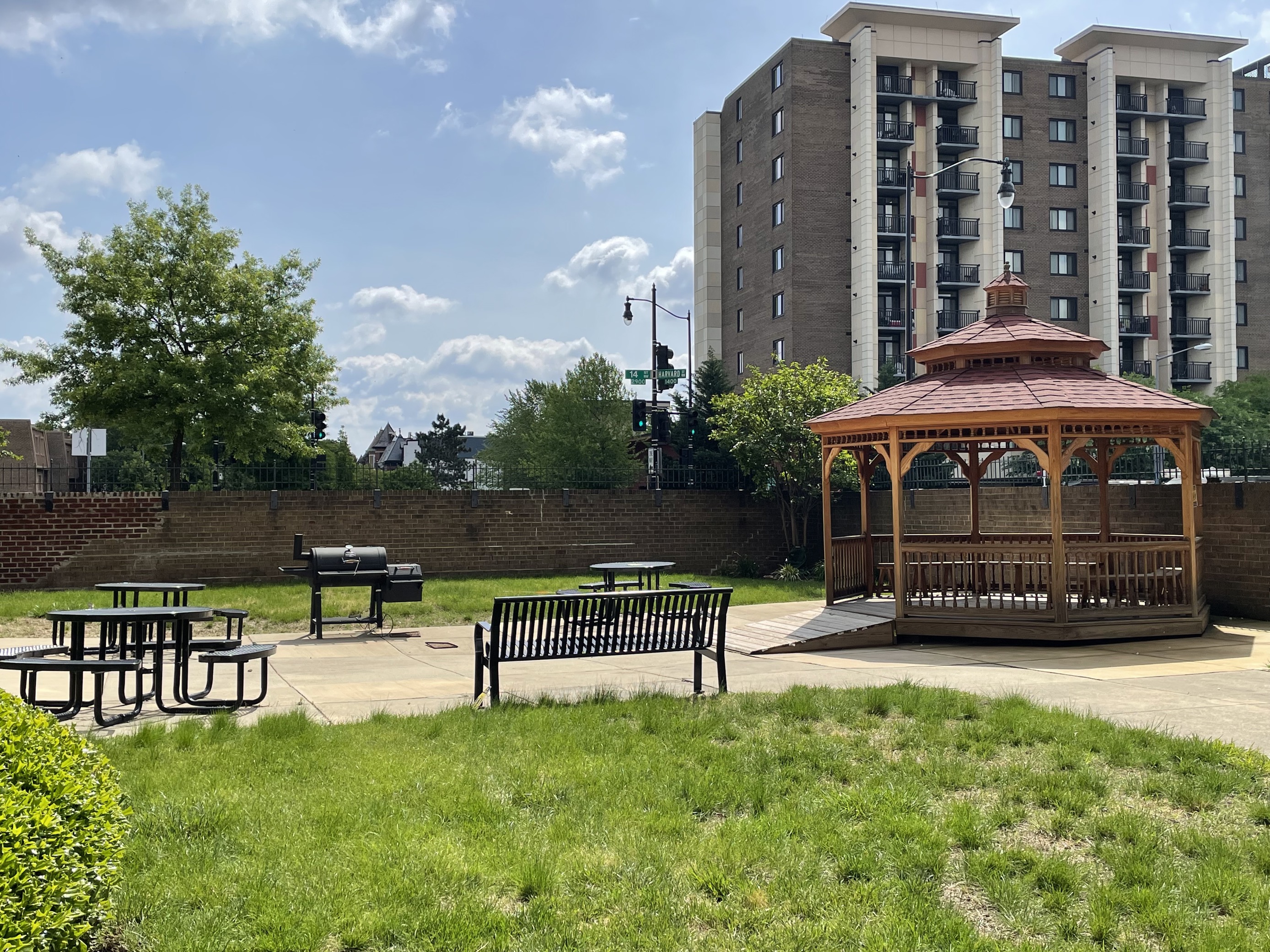 The courtyard where residents can grill and enjoy outdoor activities.
Tenants also enjoy amenities like on-site laundry rooms, outdoor courtyard with a gazebo and picnic area, multiple playgrounds, and a community center with a computer lab, shared kitchen and common area.
"The NHP Foundation places a high emphasis on creating enriched living experiences for our residents by integrating robust resident services with quality affordable housing. NHP is proud to have done this in partnership with the Tenants Association of Columbia Heights Village since our partnership provides a meaningful pathway for real tenant empowerment," said John Hoffer, vice president at The NHP Foundation. "We are especially delighted that Freddie Mac shares our excitement for Columbia Heights Village and has been so supportive in helping us pursue our objectives for the property and its residents."
Properties like Columbia Heights Village support and advance tenants' lives by building a community where they live — making home truly possible.
1Columbia Heights Village is located in Ward 1, which is one of eight Wards that make up the District of Columbia. Ward 1 encompasses the area east of the National Zoo, north of Dupont Circle and Logan Circle, south of Petworth and west of Catholic University. The Columbia Heights Village property is located in a census tract within Ward 1 that has lower income and higher poverty rates than the rest of Ward 1.