June 17, 2021
Hope for the Homeless in the City of Angels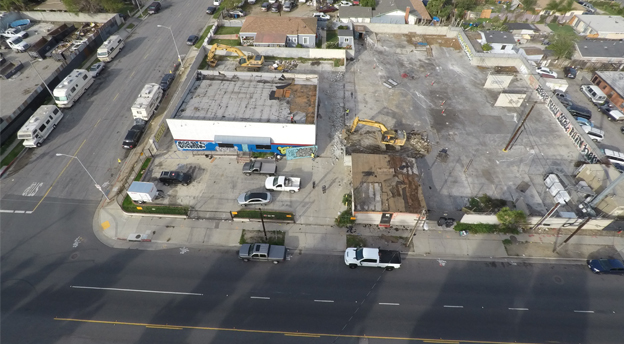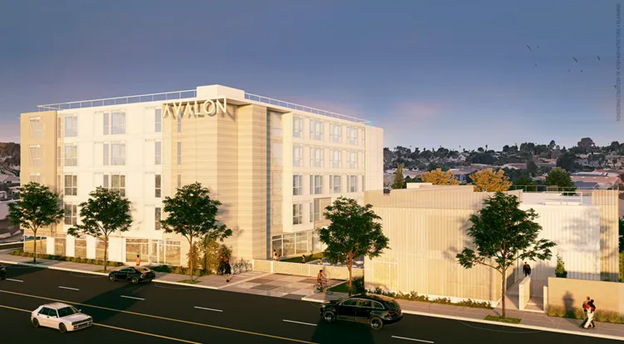 Before and after
A lot with a vacant commercial building that's fallen into disuse will be transformed into new housing for Los Angeles' homeless community — with about $50 million in our Tax-Exempt Loan (TEL) forward commitments that will finance Hope at Avalon, as well as two sister projects Hope on Broadway and Hope on Hyde Park.  Berkadia is our Targeted Affordable Housing Optigo® lender for this deal.
"We're grateful to work with our partners at Aedis Real Estate and Freddie Mac to build new communities in an area of Los Angeles that's had a deficit of affordable housing supply for decades," said Fred Dockweiler, managing director of affordable housing at Berkadia Commercial Mortgage LLC.
The project will provide permanent supportive housing and transitional units, with three on-site managers, for 294 formerly homeless residents. The properties will be in South/Central LA, about 11 miles south of the central business district. Partners include the Riverside Charitable Corporation, for Broadway and Hyde Park, and the Foundation for Affordable Housing for the Avalon project.
"Our mission work is so vital to what we do at Freddie Mac — and for renters and communities across the nation," said Curtis Melvin, Freddie Mac Multifamily Targeted Affordable Housing director. "It feels especially meaningful to be part of an effort to house people who were homeless and help them get to a better place."
The deal involved multiple principal borrowers, including RBC Community Investments as the Low-Income Housing Tax Credit equity investor.
The borrowers took advantage of our unfunded forward TEL program, which holds the spread for 150 days. This provided ample time for the many transaction partners to coordinate and close this very complex transaction.   
"I really appreciate the time and energy from the Freddie Mac affordable team to give the client various options throughout the process," said Dockweiler.
To keep construction cost-effective, levels of prefab steel modular units will be constructed off-site. Amenities in the housing, which is fully compliant with the Americans with Disabilities Act, will include a business center, a game/media room and an activities room. Units will have a patio or balcony, and the supportive housing units will be partly furnished.