August 12, 2021
Making an Impact in Rural Communities
Economic opportunity and affordable housing are key to the future of rural communities. We work with partners like the U.S. Department of Agriculture (USDA) to help finance USDA Section 515 rental properties in rural areas — for very low to moderate-income families, the elderly, and people with disabilities.
Through this program, USDA Rural Development has made direct loans to developers, but is limited in its ability to make new loans on these properties. Many of these properties are in need of recapitalization and preservation — with new first mortgage debt in front of USDA 515 loans.
Our Tax-Exempt Loan (TEL) and Cash Loan for Affordable Housing Preservation can help preserve this vital, at-risk housing stock — home to 400,000 renters and their families.
Homes in Rural Utah

Just 30 miles north of Salt Lake City, you'll find the small community of Kaysville, Utah, between the foothills of the Wasatch Mountains and the shore of the Great Salt Lake. There we recently partnered with JLL Capital Markets, USDA Rural Development and the nonprofit Mercy Housing to finance Francis Peak View apartments, a Section 515 property.
"Partnering with USDA, we were able to provide new debt to ensure long-term affordability for a high-needs population in rural Utah," said Jillian Grzywacz, the TAH production manager who worked on the deal.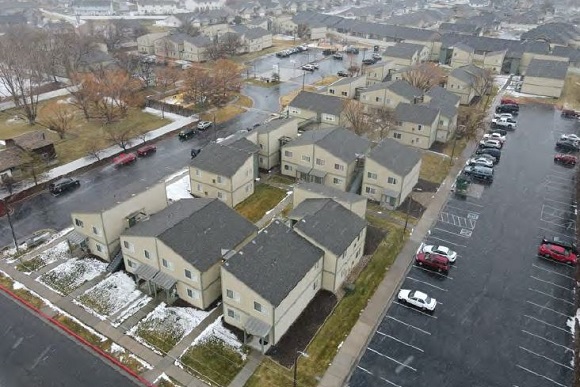 Our $4.3 million Cash Loan for Affordable Housing Preservation will help fund much needed repairs to improve the 120-unit property, built in 1975. USDA Rural Development agreed to subordinate its current debt to support this venture and continue to provide rental assistance for residents.
Francis Peak View is home to residents whose household income is 55% or lower than area median income. The property's average rent per year is 12% of the median household income, so the property is affordable to most of the local population.
Mercy Housing takes a deeper approach to the affordable housing crisis by offering a variety of resident services at Francis Peak View: after-school programs, health and wellness, community involvement, financial stability support, and more. On-site amenities include playgrounds, laundry facilities, community gardens and computer labs.
"We're excited that this deal will serve as a blueprint to finance more affordable housing with USDA," said Curtis Melvin, TAH director. "We're committed to being part of the effort to rebuild and strengthen rural communities."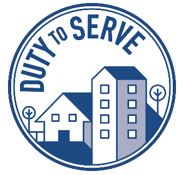 As the top funder of affordable rental housing in the U.S., we serve the needs of the market — and work to tackle the nation's most persistent housing challenges. Through our Duty to Serve commitment with the Federal Housing Finance Agency, we focus on rural and manufactured housing and preserving more affordable housing for renters nationwide.