Viewpoints
| June 2, 2022
Dedication to Impactful Investing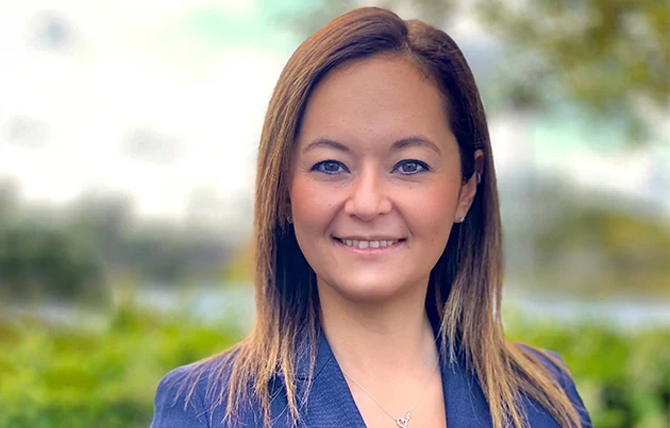 We are three years into our Multifamily Impact Bonds program and have already surpassed the $10 billion mark in issuances. Our work is having a measurable and positive impact on communities throughout the United States, and I am immensely proud of all that we have accomplished.
Earlier this month, we released our latest Impact Bonds report that details how we are overcoming housing challenges and providing support for environmental, social and sustainability goals. There is a lot of great information in the report, however there are three topics that I am particularly passionate about and want to further highlight: the impacts of water shortages; serving the needs of vulnerable populations; and projects that foster upward mobility and create economic opportunities for tenants.
We have observed a clear intersection between climate risk and affordability, and we are excited that our green programs are having a two-fold impact: tenants save on utilities, and properties are operating more efficiently. Furthermore, we can continue to finance properties with a pricing benefit if they have a track record of sustainability.
Doubling our Environmental Impact
Since 2019, we've issued more than $4.6 billion through our Green Bonds program, benefiting both workforce housing tenants and property owners
There are unique challenges to green financing, particularly in light of the changing climate. Areas of the western U.S. are experiencing water shortages. Falling water reservoir levels, water rationing and drought zones are becoming more prevalent and are further exacerbating water shortages in those communities. While energy- and water-efficiency improvements financed through our Green Bonds can help reduce energy and water consumption regardless of where a property is located, the environmental impact from such improvements is felt more profoundly in drought-prone markets. Consequently, a reduction in a property's carbon footprint due to energy-saving improvements will be greater when the property is in an area with more carbon-intense energy supplies.
The map below examines the location of properties that were securitized either via a K-G Deal or as a Multi PC®, relative to the intensity of areas experiencing drought as of March 1, 2022.
U.S. Drought Monitor Map and Green Bonds Property Locations | Projected Water Savings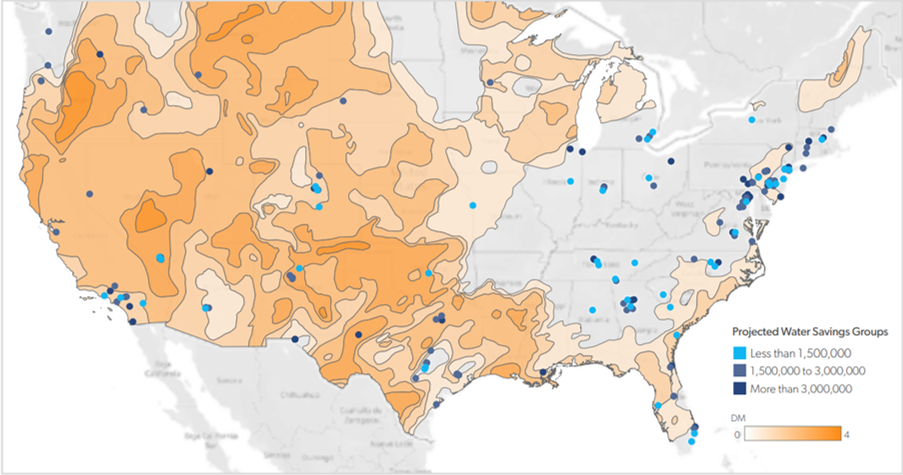 Source: U.S. Drought Monitor provided by the National Integrated Drought Information System,
https://droughtmonitor.unl.edu/Maps/MapArchive.aspx
It is worthwhile to note that full green reporting metrics have a several-year lag. For purposes of our 2021 report, we conveyed the projected amount of savings. Next year, we will have the ability to disclose actual energy- and water-efficiency savings achieved at these properties. This data will help increase our transparency and make our reporting more robust.
Supporting Underserved Communities through our Social Bonds
Since 2020, we've issued over $2.3 billion in Social Bonds through our Q-DealSM, REMICs, M-Deal® and Multi PC programs. 67% of these units are affordable to families earning at or below 50% AMI
Studies show that the availability of affordable housing is often a foundation for economic opportunity. Our Social Bonds represent properties that are in traditionally vulnerable communities by providing housing for individuals with especially low incomes and/or disabilities, minorities and other historically underserved communities. Additionally, we direct capital toward Community Development Financial Institutions, Housing Finance Agencies and Small Financial Institutions that in turn helps provide economic stability, further benefiting these communities.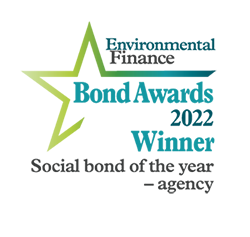 One of my favorite examples from 2021 was our P-009 Social Bonds that supported 1,267 rental homes for individuals with intellectual and developmental disabilities. The proceeds are helping to address the significant shortage of community-based homes for individuals with special needs.
The project benefited 4,462 units across 1,267 properties.
Nearly 90% of the units are affordable to tenants earning at or below 50% area median income (AMI).
Additional Property Highlights
WN1096 535 4th Avenue — 535 4th Avenue in Brooklyn, New York
This property has 148 units and provides transitional housing for those experiencing homelessness.
The property is leased by Women in Need (WIN), a nonprofit subsidiary of New York City's Department of Human Services. WIN provides homeless women and their children with safe housing, critical services and ground-breaking programs they need to succeed on their own.
WA3314 Eagle Heights Village — 2587 East Powell Way in Eagle Mountain, Utah
Eagle Heights Village is an 80-unit property and is subject to affordability restrictions in accordance with the Section 42 LIHTC Land Use Restriction Agreement program for 9% tax credit funding.
75% of units are rent-restricted, two units are reserved for veterans, nine units are reserved for those with physical disabilities, four units are reserved for other vulnerable families and five units are reserved for those experiencing homelessness.
Eagle Heights Village is in a rural High Opportunity Area, further increasing this property's impact.
Promoting Sustainability, Upward Mobility and Economic Opportunity
Through our ML-Deal® and K-SG series, we've financed $3.4 billion in Sustainability Bonds, 84% of which were affordable to families earning at or below 60% AMI
Our Sustainability Bonds are unique in that they have social, environmental and opportunity components. More specifically, these bonds are designed to support economic mobility for residents and economic growth for communities, while simultaneously ensuring that the properties will have a measurable, long-term green footprint. On average, 31 of these properties are expected to reduce energy consumption by 28% and water consumption by 22%.
The desire to foster upward mobility and create economic opportunities for tenants is a key consideration for these deals. Studies show that mixed-income housing can help to deconcentrate poverty and/or provide access to neighborhoods of opportunity for lower income residents. Mixed-income housing also helps create economic diversity and expands the availability of quality, affordable housing in urban areas, particularly for low-income residents. Since the introduction of the program in 2020, two-thirds of mixed-income properties financed by Sustainability Bonds are in Areas of Concentrated Poverty (ACPs). Additionally, the proceeds financed 2,331 units in High Opportunity Areas, benefiting tenants where affordable developments are especially lacking.
Property Highlights
Monon Lofts — 1102 East 16th Street in Indianapolis, Indiana
This 142-unit mixed-income property is in an ACP.
A minimum of 91 units at the property are rent- and income-restricted, with 23% of units affordable at or below 50% AMI and 18% of units affordable to those who make greater than 80% AMI.
By having units at differing levels of affordability, Monon Lofts plays a critical role in creating economic diversity and growth in this ACP.
Our Continued Commitment to Do Even More
It's exciting to see how our Impact Bonds are benefiting tenants, property owners and investors – however there is still much more work to be done to address persistent affordability challenges. The average cost of a rental unit is rapidly increasing nationally, and the impact of climate change is leading to an even greater focus on ensuring these properties are sustainable. Factors like these are the heart and soul of our Impact Bonds.
Our commitment to supporting quality affordable rental housing is central to everything we do. I am very proud of the impact our Green, Social and Sustainability Bonds have on communities around the country and invite you to learn more. Our 2021 report highlights each of these programs, as well as many additional details about how our corporate sustainability strategy and our community partnerships are benefiting tenants and property owners. Together, we are all having a measurable impact, and as a mission-driven organization, we are perfectly positioned to meet the growing impact demand of today's investors.
Additional Resources