Viewpoints
| November 3, 2021
Tenant Advancement Through Credit Building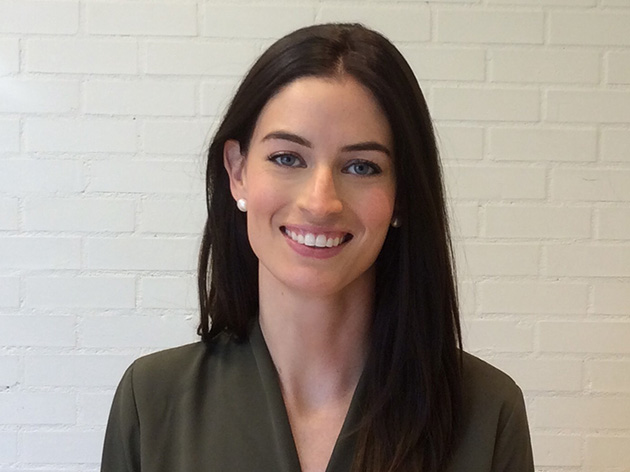 Earlier this year, Freddie Mac Multifamily laid out its top three equity initiative priorities, and they include: affordability advancement, borrower advancement and tenant advancement. These are big goals, and I'm proud of what we've accomplished so far as we identify ways to build a more equitable multifamily industry.
Today we are taking another step forward in announcing our first major tenant advancement initiative — credit building through rent reporting.
Closing the Gap
There are more than 44 million renter households in the U.S., and rent payments are often families' single largest monthly expense. While mortgage payments are reported to credit bureaus, fewer than 10% of on-time rent payments are reported. This is a major reason why renters have credit scores that are substantially lower than homeowners, and it can put them at a disadvantage when they seek financing for a car, a home or an education. Higher credit scores could enable renters to obtain lower interest rates, spend less per month on debt, pay off loans faster and avoid predatory lending, which can lead to unbreakable debt cycles.
To help renters close this credit score gap, we are thrilled to be working with Esusu Financial Inc., whose rent-reporting platform helps renters build credit by reporting on-time rent payments to the three credit bureaus. We went through an iterative process, examining dozens of credit-reporting platforms. Esusu stood alone in meeting our high standards.
It's a great company too: Esusu is passionate about equitable access to financing and overall tenant advancement. Their company motto is: "No matter where you come from, the color of your skin, or your financial identity, it shouldn't determine where you end up in life." By participating in Esusu's rent-reporting platform, renters who don't have credit scores can establish them and renters who do have credit scores can improve them. Esusu only reports on-time rents to the credit bureaus. Late or missed payments are never reported to the credit bureaus, protecting the most vulnerable of renters.
Throughout the past year we have tested this initiative with many of our sponsors. We've onboarded over seven sponsors, 30 properties and over 11,000 units to Esusu's platform, with Small Balance Loan, Targeted Affordable Housing and Conventional participants. The results speak for themselves: Collectively, we have created credit scores for nearly 2,000 individuals who were previously credit invisible and have helped renters at those properties improve their credit scores by an average of 26 points.  
We are only getting started. We've already seen the early ripple effects of this initiative, and we look forward to more sponsors and Optigo® lenders joining us to make rent reporting common within our industry. We are thrilled to be offering closing cost credits and discounted pricing to those who agree to implement our credit reporting initiative. For more information, check our term sheethere.
The Bigger Picture
We are immensely excited about this work, but acknowledge that credit building through rent reporting is not a silver bullet. To create equitable access to credit, resources like rent reporting must be paired with the education and awareness of what stronger credit means. Research shows that more than half of homeowners and renters are not aware that being behind on their housing payment can damage their credit rating, while nearly 60% do not realize it can impact their ability to get a loan in the future. That is why we are working hard to pair credit building through rent reporting with our CreditSmart platform. This robust and free financial curriculum educates consumers about the importance of building, maintaining and using credit so they can take control of their financial futures.
I like to think of rent-reporting programs like Esusu's as playing offense and CreditSmart as playing defense — both are needed for renters to win. I know I am not the only one who feels deeply about the responsibility of this work, and I'm honored to work alongside so many others who are ready to tackle the challenge of evolving our industry. Together, we'll make equity in multifamily housing a reality.
We invite you to join us in this effort!