December 7, 2020
On a Mission — with Our New "Social Impact M" Series
First Securitization Deal of its Kind Supports Housing for Homeless Veterans and Those in Need
Freddie Mac Multifamily just closed its first Social Impact M-Deal designated as Social Bonds — providing a new tool to bring liquidity, stability and affordability to the nation's rental housing finance market. This first deal is backed by 27 mission-focused properties for low-income residents, many of whom are disabled, seniors with disabilities or homeless veterans.
Freddie Mac worked with Arc70 — a long-term investor partner with more than $2.5 billion in affordable housing investment experience — to secure properties and make this deal happen. Arc70 sponsored this deal by transferring long-term capital, tax-exempt, and related taxable bonds and loans to Freddie Mac in exchange for certificates, while Freddie Mac securitized the certificates. These securities were then bought by investors.
"It's an exciting project to work on, to strengthen affordable housing for underserved residents and communities where it's needed most," said Wei Dai of Freddie Mac Multifamily's Targeted Affordable Housing group. "With our support, more than 3,000 families across 15 states will now have affordable rental housing that meets their unique needs — in cities like San Francisco and Los Angeles where rents are among the highest."
Adrian Garcia, co-founder of Arc70, said, "This initiative speaks to the core focus of Arc70, which is to provide critical investments to create safe affordable housing. These investments with our partners have financed over 13,000 units in underrepresented communities around the country." Denny Hou, co-founder of Arc70, added, "We are delighted to continue working with Freddie Mac to expand the availability of affordable housing. This transaction demonstrates how a strong partnership can work with the capital markets to meet diverse housing needs across the United States."
In high-cost markets especially, it can be a real challenge to finance housing for very low-income residents who earn 50% or less of area median income (AMI) — and to create or preserve deeply affordable units. Of the 3,289 units in this deal, 63% are affordable for very low-income residents at 50% AMI or lower.
Coast to Coast – Making Homes Affordable
The Grove at Parkside — 600 Kenilworth Terrace NE, Washington, D.C.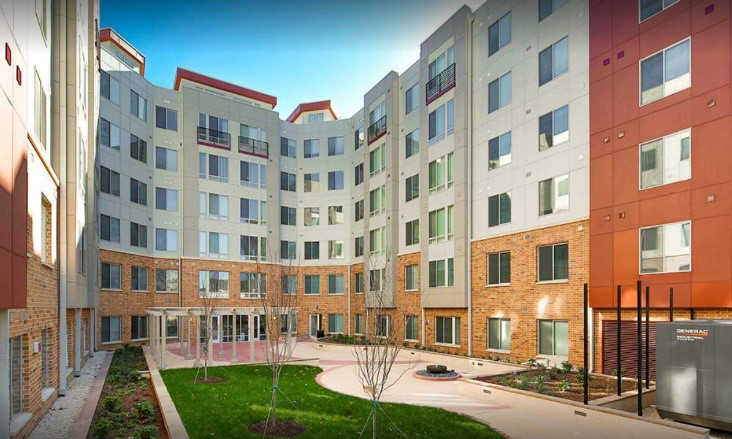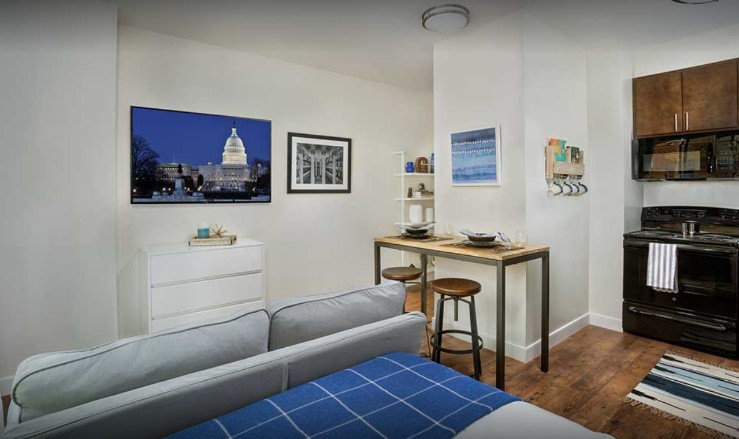 In the nation's capital, a new 186-unit community for low- and extremely low-income residents was recently delivered. It's a long-term solution: For the next 30 years, every unit will house residents who make at or below 60% AMI.
On the West Coast in growing Portland, Oregon, the new mixed-used property The Abigail Apartments provides affordable homes for low- and very low-income residents, along with a smaller percentage of market-rate units. Some of these residents have incomes as low as 30% AMI or lower. The borrower has committed to keep the current tenant income restrictions for 60 years.
The Abigail Apartments - 1650 NW 13th Ave. in Portland, Oregon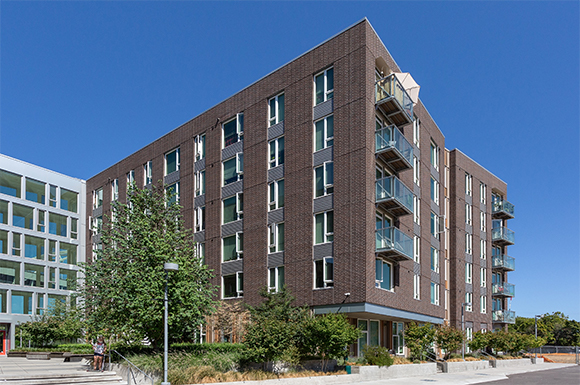 A Step-Up on Second
You may not think of affordable housing when you think of Santa Monica, California. Yet in the heart of this beach community, newly renovated apartments will house those who are homeless and affected by serious mental issues, including veterans.
At this nonprofit Step Up community, residents are assisted by mental health professionals and a caseworker who develops individual care programs. Caseworkers also partner with tenants on goals like getting a GED, enrolling in job training or working on-site. ADA upgrades are being made throughout the building. The need for affordable housing in Santa Monica is great: In 2017, the city received more than 19,000 applications in one day for their Section 8 waitlist and have a waitlist of a year and a half.
A Step Up community — 1328 Second Street in Santa Monica, California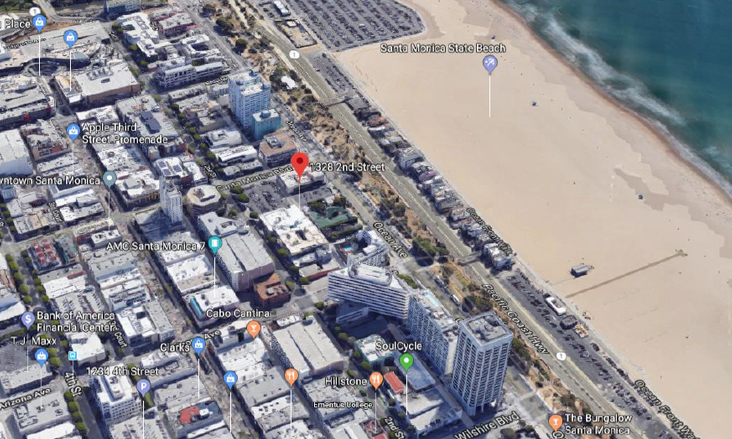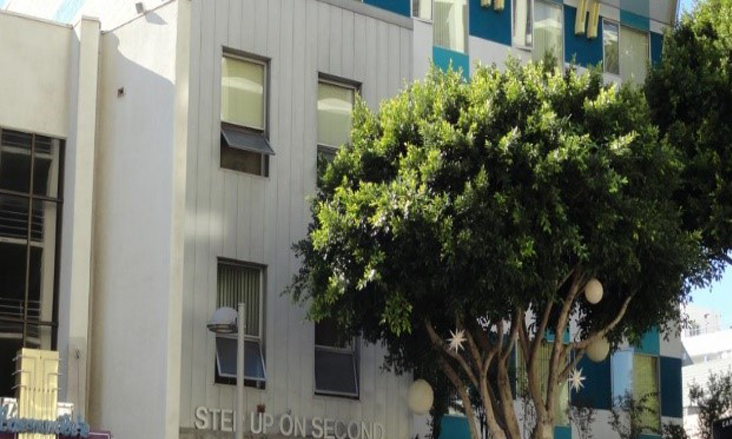 Mission Critical
"More and more, the cost of rental housing in high-opportunity markets — like San Francisco, Los Angeles and Washington, D.C. — is prohibitive for the very people in dire need of affordable housing," said Steve Johnson, Freddie Mac Multifamily vice president of targeted affordable housing. "We already have a housing crisis in our nation. And with the pandemic's impact on the economy, the needs of low-income residents and their families are more critical than ever."
So what's mission central for our TAH team? Providing financing to help create, preserve and revitalize affordable housing nationwide. We work closely with partners like Arc70 to develop innovative and sustainable solutions to housing challenges.  Our first Social Impact M-Deal is a prime example of making positive change through our creative approach to address social issues — channeling positive impact to investors, borrowers, lenders and renters for years to come.