February 28, 2020
Looking for Affordable Properties? Use Our Mission Map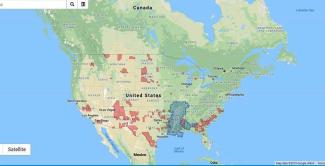 Our Duty to Serve mapping tool is now new and improved. We've renamed it Mission Map — and mapped the entire targeted affordable housing market (all multifamily properties nationwide with major public subsidies).
We're more mission driven than ever. And we want to make it easier for our lenders, borrowers, investors, and other housing professionals to locate opportunities to create more affordable housing.
The tool synchronizes data from multiple sources to help lenders and investors better understand affordable housing opportunities in hard to serve markets. You can easily find out if a property has a major public subsidy or Duty to Serve designation. The tool also overlays tract level income and demographic data.
Here's what you can do with our free tool:
Locate affordable properties
View key demographic information for the area surrounding any property or address
Identify designated geographic areas — such as Duty to Serve, and opportunity zones or other areas where states prioritize LIHTC development
New features help you zero in on opportunity zones and find out when Section 8, LIHTC and RHS 515 subsidies are expiring.
One Optigo® lender who previewed the tool said she was surprised by how much opportunity might be found in some states where volume is typically low. Another lender said the tool will help him better focus his team's attention on markets, as he can quickly see where affordable properties are concentrated around the nation.
The Mission Map is intuitive, leveraging Google Maps with enhanced capabilities.
We hope you'll use this new tool and share it with your borrowers. It's all part of our efforts to support housing in communities where it's needed most.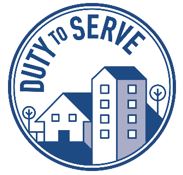 As the top funder of affordable housing in the U.S., we innovate to serve the needs of the market — and work to tackle the nation's most persistent housing challenges. Through our Duty to Serve commitment with the Federal Housing Finance Agency, we focus on rural and manufactured housing and preserving more affordable housing for renters nationwide.