Across the nation, we create and preserve thousands of affordable housing units. And one of the key ways we do this is by investing in the Low-Income Housing Tax Credit (LIHTC) market.
Working with our partners, we've now closed more than $668 million in LIHTC equity investments, spanning 14 states, Puerto Rico and Guam. That translates to more than 5,000 homes for low-income residents.
Want to see where and how we invest? Check out our new interactive LIHTC map. We've mapped out where we're strengthening communities with affordable homes — for homeless vets, families affected by natural disasters, and residents living in Middle Appalachia or other rural areas, to highlight just a few of the ways we're making a difference.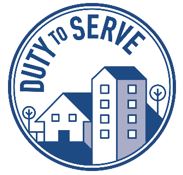 As the top funder of affordable housing in the U.S., we innovate to serve the needs of the market — and work to tackle the nation's most persistent housing challenges. Through our Duty to Serve commitment with the Federal Housing Finance Agency, we focus on rural and manufactured housing and preserving more affordable housing for renters nationwide.
Feedback

Have a comment or question? Email us to let us know what's on your mind.