In Houston, we're helping fund the first affordable housing to break ground post-Hurricane Harvey — through our $15 million Low-Income Housing Tax Credit (LIHTC) equity investment. The New Hope Housing Dale Carnegie community will provide quality housing and supportive services to 170 people and families displaced by the hurricane.
It's just one of the investments we've made to fight homelessness with the National Equity Fund (NEF), one of our LIHTC syndicator partners. And it's part of the more than $550 million we've invested since we re-entered the LIHTC market last year.
The need in this urban Houston neighborhood is great: In the Dale Carnegie zip code, more than 40 percent of the housing units were damaged by Harvey. And it's been more than 40 years since the area's last influx of major housing developments.
Our nonprofit partner New Hope is Houston's primary provider of permanent supportive housing — offering residents a place to call home plus critical onsite services. The aim is to help residents stabilize and improve their lives. "We pride ourselves on building communities and restoring lives," says New Hope Housing President and CEO Joy Horak-Brown.
Residents will benefit from case management, life skills training and social activities as well as a front desk staffed 24/7. The property will feature a tranquil, upper level terrace with BBQ grills and picnic tables, and a landscaped rooftop.
Serving Homeless Veterans in LA
Through the new Fund, we're also investing $19.6 million to fund 99 residential units, providing housing for homeless veterans and people with special needs. Skid Row Housing Trust's Flor 401 Lofts community will provide both housing and supportive services.
David Leopold, vice president of Targeted Affordable Sales & Investments at Freddie Mac, recognized NEF for making investments — for more than 30 years — that help the most underserved communities.
Reena Bramblett, NEF senior vice president of equity placement, says: "We believe extraordinary things happen with great partners, and NEF's partnership with Freddie Mac demonstrates that motto to be true. Freddie Mac's investments provide life-changing opportunities for the individuals and families that call these LIHTC properties home."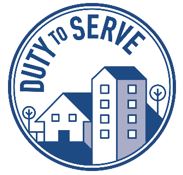 As the top funder of affordable housing in the U.S., we innovate to serve the needs of the market — and work to tackle the nation's most persistent housing challenges. Through our Duty to Serve commitment with the Federal Housing Finance Agency, we focus on rural and manufactured housing and preserving more affordable housing for renters nationwide.
Feedback

Have a comment or question? Email us to let us know what's on your mind.