We recently partnered with RBC Capital Markets to invest more than $180 million for affordable housing in underserved communities nationwide – including areas affected by disaster. Through this Low-Income Housing Tax Credit (LIHTC) fund and others, Freddie Mac is helping build and preserve thousands of affordable housing units where it's most needed.
We're making a difference in places like Caguas, Puerto Rico, devastated by Hurricanes Irma and Maria. There, we're helping build affordable housing better able to withstand hurricanes – to support a community's efforts to rebuild after disaster and create a brighter future.
The new José Gautier Benítez mixed-finance communities will stand on the site of demolished public housing. The 238 family units will be built with help from a $37.5 million LIHTC equity investment, while the 200 units for seniors will receive $28.9 million. With $38.5 million in Community Development Block Grant/Disaster Recovery funds (the first of these to close in Puerto Rico following the hurricanes) – and $23.2 million in other public funds, the financing represents a substantial public-private partnership to help island residents
Preparing for the Future
"The investments in Puerto Rico are particularly important to us. We all watched with horror as hurricanes ravaged the island and left residents without power for months," said David Leopold, vice president of Targeted Affordable Sales & Investments. "Among its many important investments, our fund with RBC Capital Markets is helping build housing that is both affordable and resilient to future storms."
The buildings are designed to withstand future hurricanes and tropical storms and include backup generators sufficient to power the entire development in the event of a prolonged outage.
The new development will have separate community rooms, on-site management offices, and a common area and courtyard. More than 80 percent of the family units will be affordable to tenants earning 60 percent or less of Area Median Income (AMI), and all the senior units will be affordable to seniors age 62 or older making 60 percent or less of AMI.
"Investors have been reluctant to return to Puerto Rico following the hurricanes of 2017, and Freddie Mac's investment epitomizes their commitment to add liquidity to the LIHTC market to ensure much needed housing is delivered in underserved areas," said Eric Moody, managing director at RBC Capital Markets.
The Fund has closed transactions in Puerto Rico and five states, including New York, South Carolina, Tennessee, Texas and West Virginia.
$500 Million
In just our first year re-entering the LIHTC equity market, we've reached an important milestone: $500 million in investments to build and preserve affordable housing. "Our new funds provide stability to underserved markets and deliver equity capital for affordable housing across the nation," Leopold said.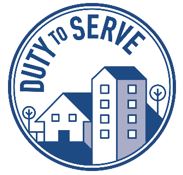 As the top funder of affordable housing in the U.S., we innovate to serve the needs of the market — and work to tackle the nation's most persistent housing challenges. Through our Duty to Serve commitment with the Federal Housing Finance Agency, we focus on rural and manufactured housing and preserving more affordable housing for renters nationwide.
Feedback

Have a comment or question? Email us to let us know what's on your mind.