We're helping create and preserve affordable homes across the U.S. — with our new Low-Income Housing Tax Credit (LIHTC) Fund with Boston Financial. The LIHTC program finances the vast majority of the nation's affordable rental housing.
This Fund, which could reach more than $100 million, is our third LIHTC fund since we re-entered this market in September.
The Fund's first investment is the rehabilitation of a rural, 40-year old Section 8 family property in Russellville, Arkansas, known as Riverwood Village Apartments.
"The investment we are making will substantially improve the quality of life for the families that call Riverwood Village home," said David Leopold, Freddie Mac Multifamily vice president of Targeted Affordable Sales & Investments.
"The preservation and rehabilitation of Riverwood Village will have a tremendous positive impact on the families that live there as well as the surrounding community of Russellville, Arkansas," said Sarah Laubinger, executive vice president of Boston Financial. "We are honored to be one of Freddie Mac's select LIHTC syndicator partners and look forward to working together to further our shared mission of bringing safe, quality and affordable housing to communities across the country."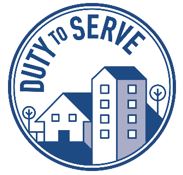 As the top funder of affordable housing in the U.S., we innovate to serve the needs of the market — and work to tackle the nation's most persistent housing challenges. Through our Duty to Serve commitment with the Federal Housing Finance Agency, we focus on rural and manufactured housing and preserving more affordable housing for renters nationwide.
Feedback

Have a comment or question? Email us to let us know what's on your mind.