We've launched a new Low-Income Housing Tax Credit (LIHTC) Investment Fund with Enterprise Community Investment—to help create and preserve affordable rental homes across the nation. The Fund marks our re-entry into LIHTC equity investing—as part of our Duty to Serve commitment to ramp up our support of underserved markets.
"We're pleased to announce our first LIHTC Fund in nearly a decade," said David Leopold, Freddie Mac Multifamily vice president for Targeted Affordable Sales & Investments. "Our investments will provide highly targeted affordable housing to some of the most underserved communities in the country."
With the Enterprise Fund alone, we expect to provide as much as $100 million to help communities in need. Our partnership with Enterprise and other syndicators will focus on underserved areas and types of transactions that need strengthening: such as rural communities, properties financed with 4 percent housing credits, and housing developments that provide intensive support services to their residents.
The Fund's first investment will help build housing in Summit County, Colorado, a rural area west of Denver. Wintergreen West will provide 40 new apartment homes for people who make between 30 and 60 percent of Area Median Income (AMI).
Many of these County residents help provide services for ski vacationers—in an area where ski rental homes may be plentiful, but affordable housing is scarce.
More Affordable Housing: New Funds, Growing Investment
In addition to Enterprise, we've created funds with other LIHTC syndicator partners: Hudson Housing Capital and Boston Financial Investment Management, with several more to follow.
Our Hudson kick-off project is in fast-growing San Antonio, where Freddie Mac is investing $18 million of LIHTC equity in Lord Road Apartments — for residents earning 50-60 percent of AMI. Not only are we providing equity, we're also offering financing on the debt side through our flagship Tax-Exempt Loan.
With Boston Financial Investment Management, we recently closed on an equity investment in a Duty to Serve rural area in Russellville, Arkansas—75 miles from Little Rock. The financing will help the Sponsor acquire and rehabilitate a project-based Section 8 property. Improvements will include: installing new energy efficient windows; adding dishwashers and microwaves; remodeling the leasing office to include a community room, fitness center, business center, library and laundry room; and converting six units to make them accessible for residents with disabilities.
We're excited to be back in the LIHTC investment market — to make a difference across the nation for thousands of working families struggling to find a nice and affordable place to live.
Read more about our re-entry into the LIHTC equity investment market and Enterprise Fund in a recent HousingWire article.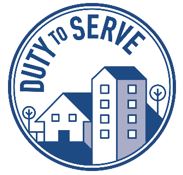 As the top funder of affordable housing in the U.S., we innovate to serve the needs of the market — and work to tackle the nation's most persistent housing challenges. Through our Duty to Serve commitment with the Federal Housing Finance Agency, we focus on rural and manufactured housing and preserving more affordable housing for renters nationwide.
Feedback

Have a comment or question? Email us to let us know what's on your mind.