We've launched a new offering to support manufactured housing as part of our commitment to underserved markets.
The initiative, Manufactured Housing Resident Owned Community (MHROC) Loan, provides funding for manufactured housing co-op communities that are owned by their residents. Under this model, the residents are shareholders in a cooperative, not-for-profit corporation that owns the entire community, except for the homes. Each shareholder owns their own home and the ownership of the shares allows them to use one of the pad sites.
This new funding tool reflects our commitment to financing a broad range of manufactured housing communities for underserved populations—as part of our mission and Duty to Serve mandate. These loans will help provide affordable housing options nationwide—especially in rural and non-metro areas, where MHROCs are a critical source of affordable housing.
Building Community in American Canyon, CA
Through our new MHROC offering, we financed the World Marine Estates in American Canyon, CA—a southern Napa County town 35 miles Northeast of San Francisco that was developed after World War II. With just over 20,000 residents, the town has 6,129 residential units, 849 of which are mobile or manufactured homes.
Working with our Seller/Servicer Hunt Mortgage Partners, LLC, Freddie Mac purchased a $5 million, fixed-rate 15-year loan to refinance the community for its resident shareholders. Built in 1984, the property is a manufactured housing resident owned community with 126 pad sites situated on 23.6 acres of land. All manufactured homes are multi-sectional homes with attached garages.
Our offering provided flexible financing and competitive pricing, with certainty and speed of execution.
We focus on existing, stabilized, high-quality, professionally managed MHROCs, with or without age restrictions. We offer seasoned refinances and will also consider conversions, where the residents are in the process of acquiring their community and forming their cooperative.
The affordability, attractiveness, and community ownership World Marine Estates offers is a real plus for residents. Residents pay considerably less to live at World Marine Estates than in a traditional single-family home or an apartment with two or three bedrooms. (Estimates show they would pay roughly $1200 to $1400 more a month to live in a typical single-family home, and $800 to $1000 more to live in an apartment.) In addition, because the community is organized as a cooperative, it is governed by a Board of Directors chosen by the residents, instead of a third-party owner/operator.
To learn more about this new offering and how we finance Manufactured Housing Communities, please contact your Freddie Mac representative.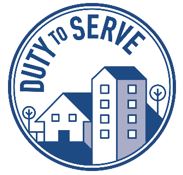 As the top funder of affordable housing in the U.S., we innovate to serve the needs of the market — and work to tackle the nation's most persistent housing challenges. Through our Duty to Serve commitment with the Federal Housing Finance Agency, we focus on rural and manufactured housing and preserving more affordable housing for renters nationwide. Learn more about Freddie Mac and Duty to Serve.
Feedback

Have a comment or question? Email us to let us know what's on your mind.