Rich Meng
THE PRICE IS RIGHT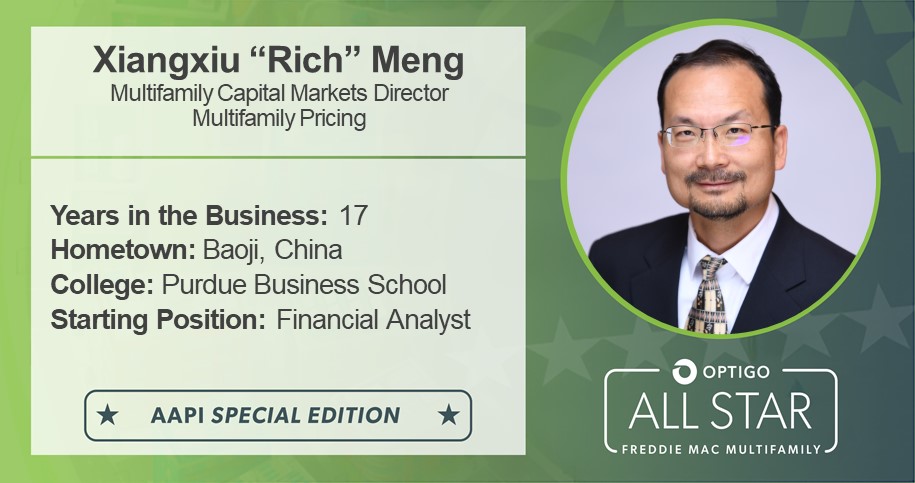 Rich Meng grew up in Baoji, China – a town located two hours west of Xi'An, where the first emperor of China was buried. Some may know this historic site as home of the Terracotta Army, where thousands of clay soldiers were built as a form of funerary art to protect the emperor in his afterlife.
While the clay soldiers had their purpose, Rich was trying to find his. He sought after a degree in Forestry, until he realized growing a tree can take at least 20 years and found that rather boring. So, he picked up a second bachelor's degree in International Business and landed his first job as a procurer for infrastructure projects, like building highways in East Africa.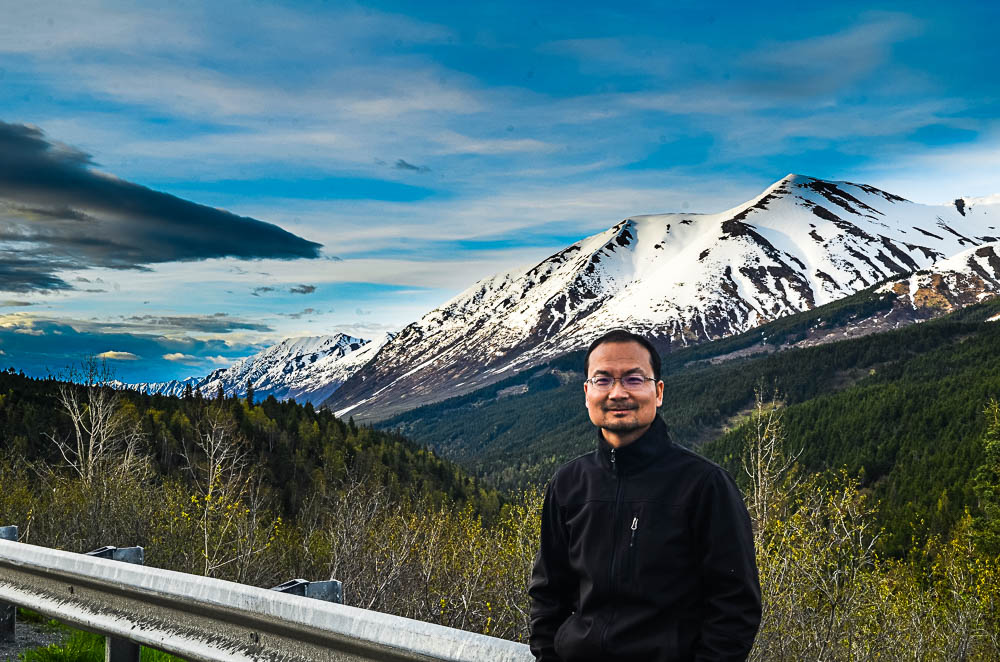 Even though the forestry degree didn't pan out, Rich spends his free time doing landscape photography.
Two years later, Rich applied to Purdue Business School, making the move from Kenya to Indiana where he achieved his MBA. His first job in the U.S. was investing destressed debt – think: post-tertiary credit card loans. He worked in this role for a year and half before coming to Freddie Mac Multifamily to begin building a stable and fruitful career.
Rich has been on the Capital Markets Pricing Team for over 17 years. His team works on guarantee fee pricing for Multifamily K-Deals®, M- Deals® and Q- Deals®, as well as tax-exemption loan/bond pricing, among other portfolio products.
As a veteran Freddie Mac'er and pricing expert, let's hear more from Rich.
What is the value of diversity within teams?
A: Diversity as a definition can be very broad. It extends beyond where people are from or what they look like. It can include corporate culture, family heritage, religion, age, unique skill sets and different approaches to problems. Diversity is good because it supplies the full spectrum of expertise and viewpoints. It creates opportunities for thoughts and ideas to bubble up – ultimately, helping each other grow.
What makes a great teammate or ally?
A: I find that having common ground is valuable in a work setting. If your teammate shares similar values with you, such as work ethics, goals or motivations, then it attributes to the success of the team.
Advice to others on bringing their "full self" to work?
A: I see it two ways! First, for someone to wake up and come to work with their full attention and energy, they need to like their job. Without that, it's a one-sided situation. Secondly, the employer or company should provide opportunities for their employees to succeed. When both align, that's what it takes for someone to really bring 100% of themselves to work.
How do you set your team up for success?
A: The talent market is very competitive. It's hard to get talent and even harder to retain them. As a manager, I try to make sure everyone on my team feels valued and provide them with a good learning environment that enables them to grow, especially for those early on in their career.
I also think it's important to help my team understand how the company works holistically and how other departments operate, so my team knows how they play an essential part in our mission.
What's one piece of advice you'd give your younger self?
A: When you're younger, you have less to lose, so my advice is to take more risks. You grow up and get busy and push things off. I wish I tried more things and took advantage of the moment. Like the Terracotta Army – I never visited it in my childhood when it was so close to me, but I wish I did. So, go out on a limb and take risks!
To see all the Multifamily All-Stars, click here.