Kelly Thomas
A POSITIVE PERSPECTIVE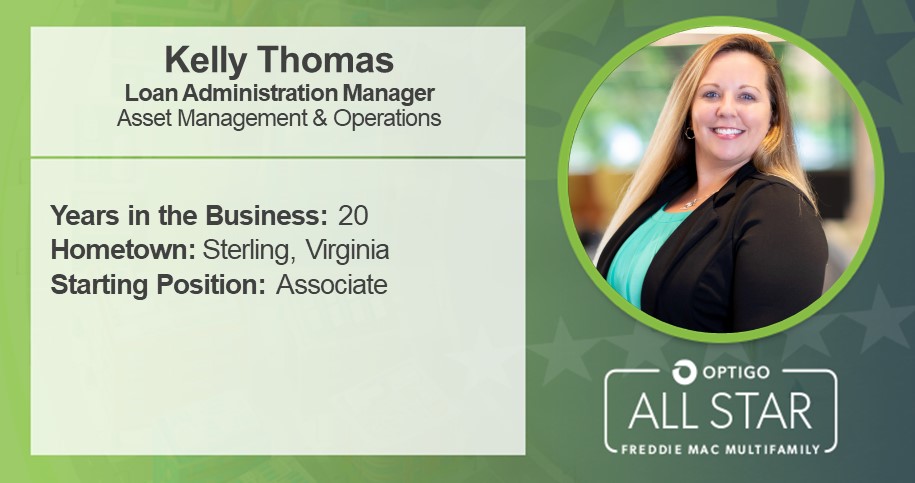 Kelly Thomas was born in Leesburg, Virginia and raised in Sterling, Virginia. Growing up, she was an avid athlete and loved playing softball, dabbling in football and soccer as well.
Kelly's journey at Freddie Mac began after high school. Through a temp agency, she found a position at the Freddie Mac fireproof vault in a warehouse that was the Single-Family record center. The record center houses original documents, like notes and guarantees that the borrower and lenders sign. After a year of filing thousands of documents, Kelly moved to the Single-Family payoffs team.
She continued exploring other opportunities at Freddie Mac, including the mailroom at the headquarters in McLean, Virginia, then the Multifamily record center vault. Things have come full circle — Kelly is at the record center for the third time, but she's now managing it along with two other teams: Business Support and Post-Purchase.
Business Support: This team supports three applications by providing training and working with the business to continue to enhance them — with the Document Management System (DMS) being the mission critical of the group.
Record Center/Doc Custody: This team alerts the Purchase team when a loan has come in. They also validate that the physical copies of the documentation match the electronic versions in DMS.
Post-Purchase: Once a loan is funded, this team follows up on any outstanding document issues. If the Purchase team has identified an "exception" to the documentation because something is missing or incorrect, the Post-Purchase team will work with the Optigo® lender and their counsel to clear the exception. The Post Purchase team closes around 1,700 exceptions a month. Their goal is to clear exceptions prior to the loan being securitized.
In 2017, Freddie Mac's Loan Administration group introduced a "paper lite" initiative, which means the Doc Custody team now processes three to four physical documents per loan. On average, the Doc Custody team receives about 350 final delivery packages a month from the mailroom. Validation of all the documents is a good amount of work. The physical loan documents are stored in a temperature-controlled environment at Iron Mountain until the loans are designated into a pool for securitization and sold or eventually paid off. At that point, the documents are eligible for destruction.
With her tenure at Freddie Mac, let's hear what Kelly has to say about the company's evolving culture and what she's learned over the years.
How do you promote diversity/inclusion on your team or in your life?
A: Inclusion in the workplace is one of the important keys to employee retention. Everyone should feel equally involved and supported in their areas, and that they have a voice and are heard.
I have weekly one-on-one meetings with my direct reports. My job as a manager is to remove obstacles so my team can do their job efficiently. And sometimes, they just want someone to bounce ideas off or to share their frustrations. I also encourage a culture of feedback. There's a sweet spot to managing people and part of learning this is to recognize the diversity of the team.
What trait makes a great teammate or ally?
A: It's 100% a positive attitude. It's contagious! If you come in to work with a positive attitude, despite being in a bad mood, your day will look up and things will not seem as bad as it did.
Also, being a team player and leading by example are runner-up traits that make for a great teammate or ally. I try to embody these traits every day in my work and personal life.
What do you like most about working at Freddie Mac?
A: I like how Freddie Mac finds different ways to empower its employees. I've been here a long time and have seen many changes at Freddie Mac. I like that we have a more collaborative environment now versus the prior siloed structure. There are now more meetings across lines of business and more alignment on systems/process improvements to ensure we can better serve the customer.
Freddie Mac also has more resources for people managers to learn and enhance our skills. It makes me look forward to team building and putting something together that truly enriches my reports.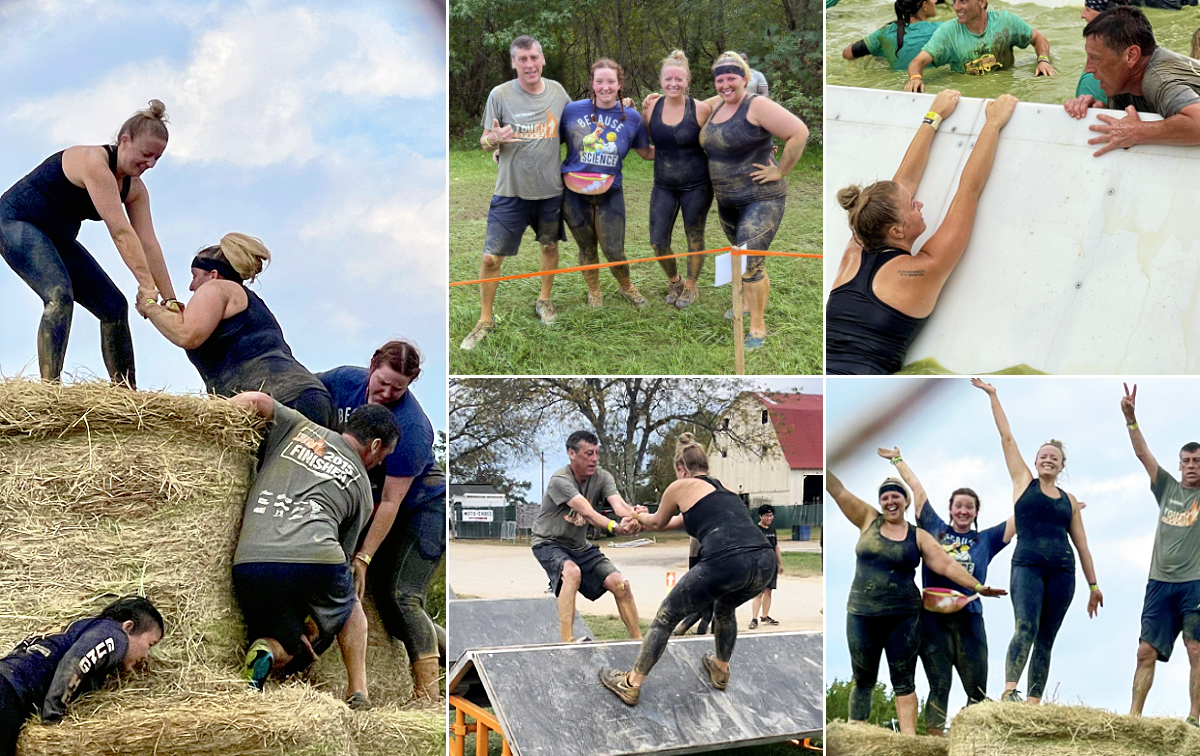 Kelly with her Business Support team at the Tough Mudder race for a teambuilding activity.
Looking back, what's one piece of advice you'd give your younger self?
A: I started as an associate at Freddie Mac and when I became a manager, I had friends who ended up reporting to me. This was a challenge, but my advice to my younger self would be to put my foot down and create clear boundaries in the relationship.