Jose Barrios
MAKE YOUR MELODY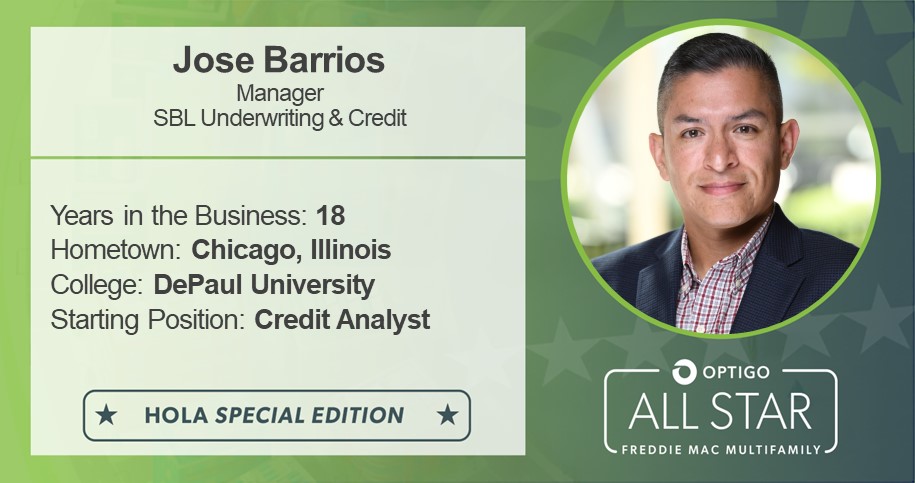 Jose's family is from a town called Celaya in the state of Guanajuato, Mexico. When he was nine months old, Jose's parents immigrated to the States and moved to Chicago, where he was raised. To this day, his grandmother still lives in Celaya and gives him a hard time for not visiting enough.
Growing up, Jose was very interested in the arts. During his junior year of high school, he tried out for his school musical and landed the role of Bobby in A Chorus Line. While he was training for his part, spending hours learning different dance styles and practicing his lines, he discovered his passion for singing. Eventually, Jose and his close friends formed a band and enjoyed their time creating freestyle music, a form of electronic dance music that emerged on the east coast. One of his bandmates worked at a local radio station and aired their demos from time to time.
When Jose wasn't making music or going to school, he was working at Beggar's Pizza and Ford City Mall to save up money for college. He felt really responsible being able to juggle a job, keep his grades up and put himself through school. Jose went to Richard J. Daley College on the Southwest side of the city and transferred to DePaul University where he earned his Bachelor's of Science in Business with a focus in Finance. While in college, he worked as a teller at TCF Bank before transferring to the underwriting side as a credit analyst.
Currently, Jose is an underwriting manager on the Small Balance Loan (SBL) team at Freddie Mac Multifamily. He mentors a team of four to help them advance in their career and works with production & sales counterparts as part of his process of reviewing and approving credit exceptions. Jose is also the SBL Underwriting relationship manager for three Optigo® lenders: Walker & Dunlop, CBRE and Lument. One of his responsibilities as a relationship manager is to resolve any issues or questions that may pop up before a package is submitted.
Outside of work, he enjoys all music genres, from rock to country to traditional Mexican music, and likes to get outside and explore places he's never been before. Let's hear more from Jose.
Favorite part about working at Freddie Mac?
A: I would say first and foremost — our mission. We provide stability and liquidity to the market. I enjoy being a part of a team that makes rental housing accessible and affordable. As an underwriter, you have the opportunity to visit places like Gillette, Wyoming or Bowling Green, Kentucky and see firsthand what safe, affordable housing can look like and the impact we're making across the country.
It's National Hispanic Heritage Month. Can you share some of your favorite family traditions?
A: Coming up soon is Día de los Muertos, aka "Day of the Dead", a 2-day celebration where it's believed that the passageway between the real world and the spirit world is open so our deceased loved ones can come back to visit us. Ofrendas are altars that are an essential part of the celebrations. Ofrendas are set up to remember and honor the memory of their ancestors. We put up photos of our deceased relatives and place items around that they enjoyed when they were alive, such as baked goods or fruits. You also want to represent life's elements: water, wind, fire, and earth. For water, that can be a cup of water to quench the spirits' thirst after their journey, or sometimes the deceased's favorite drink. Wind can be represented by papel picado, a colorful cutout paper banner that moves in the breeze. A candle represents fire and illuminates the path that guides the souls to the altar. Earth is typically represented by food, especially bread. Mexican bakeries make special decorated loaves just for the occasion.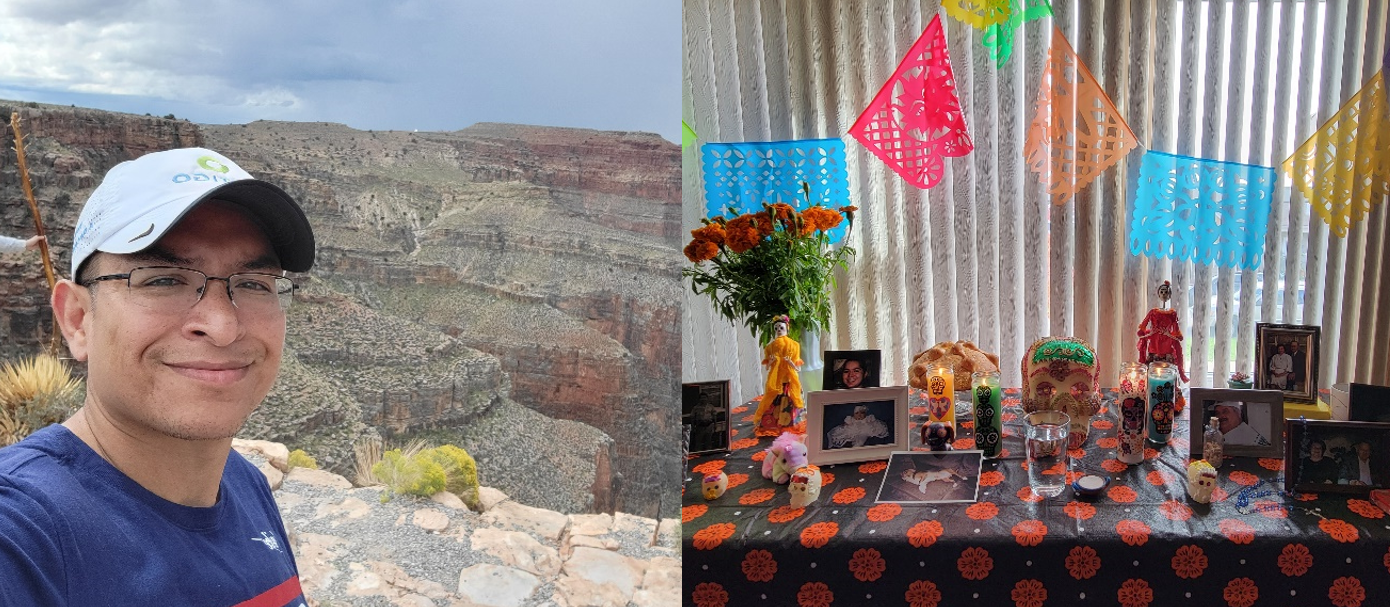 Left: Jose on a recent trip to the Grand Canyons. Right: His family's lovely Ofrenda!
How do you bring inclusivity to your team?
A: My team is scattered across the country, so I find it important to host regular one-on-one meetings with them. I try my best to promote an open line of communication and make it a two-way conversation that way I'm receiving feedback as well. Of course, there's always time for the impromptu phone calls, but it has been valuable to set aside the time to connect individually.
Advice to others on bringing their "full self" to work?
A: My interpretation of this question means bringing who you are to work — and it has taken me a long time to do that. Over the years, I've tried to fit in, go with the flow or not rock the boat. It becomes easier with experience and having a mentor can really help bring you out of your shell, too. Although I have to admit, it comes easy to be who you are at Freddie Mac. It's a part of our culture and that's something I've always loved about working here.
What's your favorite Mexican dish?
A: Tamales! For my family, it's an all-day affair. Around the holidays we start making them in the morning and don't eat until late in the evening. My wife grew up opening presents on Christmas morning, but my family's tradition was to eat tamales in the late evening and stay up until midnight on Christmas Eve opening presents.