Do Yeon Kim
TUNING WITH CARE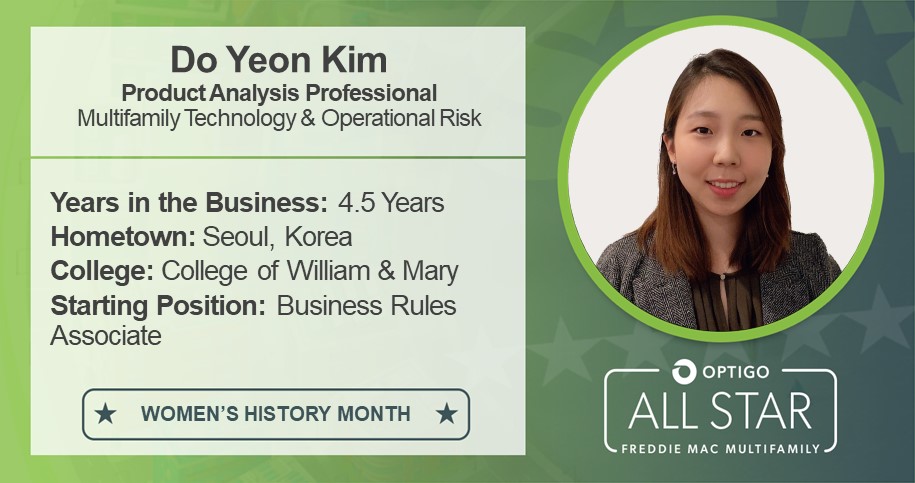 Do Yeon Kim is no stranger to customer service — from listening to the needs of customers to find the right solution to turning feedback into enhancements and fixes.
It started during the summers at her father's music store in Centreville, Virginia. When Do Yeon was home from college, she worked at the store interacting with customers of all ages, taking in both the positive and negative feedback to improve their customer service. She'd also process rented instruments by repairing and cleaning them to ensure they were up to standards in preparation for the next school year. Her own experience with playing the violin since fourth grade helped her understand how most of the instruments worked.
For her undergraduate degree, Do Yeon went to the College of William & Mary, originally on the route of pre-med. After some consideration, she found Economics to be more aligned with her interests. Do Yeon enjoyed the research and data analysis that came with the field of study, and she complemented her major with a minor in Computer Science, graduating in 2018.
Right out of school, Do Yeon landed a job in Freddie Mac Single-Family as a business rules associate. She worked on decision-modeling for the Loan Product Advisor® system, which entailed transforming business policies into logic that triggered notifications from Freddie Mac's automated underwriting system. When the Multifamily digital transformation initiative kicked off at Freddie Mac, she came over to the Multifamily Division to broaden her work experience.
In Do Yeon's current role as a product analysis professional, she acts as a bridge between the business and technology teams. She works closely with the developers and product owners to manage and enhance myOptigo® features used in the process of quoting a loan, features, like pricing and sizing. A main responsibility of her team is to consider user feedback and requests for bug fixes, enhancements and new features. Do Yeon enjoys the work she does because it's a good balance of business and technology.
During Women's History Month, Do Yeon shares who she admires and looks up to for inspiration.
What is the value of diversity within teams?
A: Diversity within teams is crucial for solving problems quickly, efficiently and creatively. The perspectives and conversations that arise from a diverse team present opportunities to learn something new, which sparks further thinking outside the box.
I recently completed the LUMA Institute Practitioner Certification, which teaches you to tackle challenges creatively and collaboratively. It was amazing seeing the ideas and solutions that my cohort came up with — and it was only possible because of the varied backgrounds that everyone brought to the table.
Advice to others on bringing your "full self" to work?
A: To me, being your full self means balancing your professionalism with your authentic self. When people think of working in a corporate setting, they expect to fit in with everyone instead of being their true self or relaxed. I think it's good to complement both sides by sharing a bit of your personal life to foster valuable relationships with your coworkers. Hold true to your values and don't be afraid to shine a little.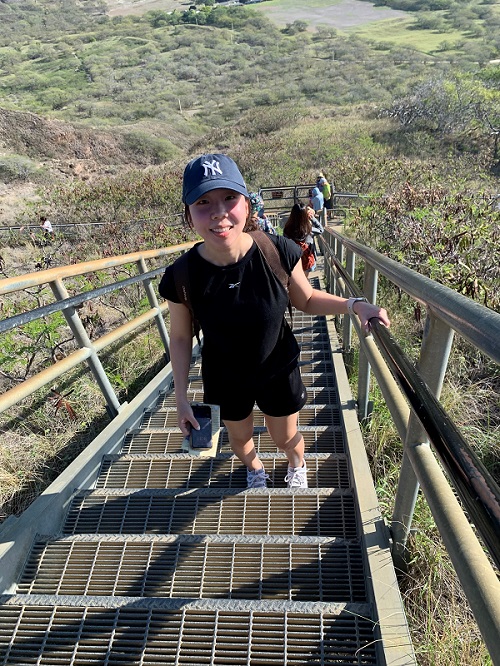 Do Yeon on the Diamond Head Summit Trail in Oahu, Hawaii.
What makes a great teammate or ally?
A: A great teammate is someone who's willing to actively listen and openly communicate. Having that level of communication provides a space of trust and collaboration, where you can rely on your teammates to get the work done and work better together.
Which women figure(s) do you admire?
A: The first person that popped into my mind is Ruth Bader Ginsburg. She was the second female justice on the U.S. Supreme Court and her personal experience as a woman informed what she stood up for: gender equality and women's rights.
I really admire her work and passion in helping women find equality in the workplace, education and with being financially independent. She left a measurable impact on this world — and I think it's important to leave tracks that make the world a better place. I look up to her and greatly respect her.